Cypress County to participate in Shallow Gas Tax Rebate Initiative
Posted on October 22, 2019 by 40 Mile Commentator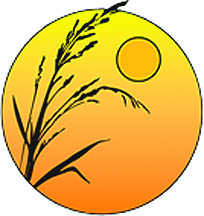 Justin Seward
Commentator/Courier
Cypress County council voted in favour to participate in the Shallow Gas Tax Rebate Initiative (SGTRI) at its Oct. 16 regular meeting.
SGTRI provides support to shallow gas producers to mitigate an outdated assessment model, which was expected to be updated for the 2020 tax year. In the interim, the provincial government is taking immediate steps to reduce 2019 taxes for shallow gas wells and pipelines.
The program will provide immediate relief to shallow gas producers by crediting 35 per cent of the 2019 property taxes levied on qualifying properties. Municipalities will be reimbursed by the province through the education property tax requisitions.
"It's an initiative to help a struggling industry," said Tarolyn Aaserud, Cypress County's Chief Administrative Officer (CAO).
"It's their (municipal affairs) initiative and because we collect school requisition, we do the administrative portion."
Aaserud says now that council voted to participate in the program, county administration now have to reissue tax statements for 21,000 shallow gas wells that are affected.
The tax notices were to be resent this week and be received before the Nov. 15 deadline.
Cypress County is one of 15 municipalities participating in the provincial program.
The initiative is only good for the 2019 tax year.