Town council informed on level of service for municipalities
Posted on October 22, 2019 by 40 Mile Commentator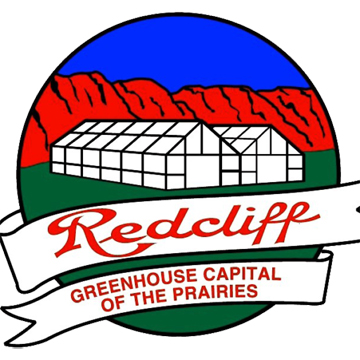 By Philip Buisseret
Commentator/Courier Freelancer
The Town of Redcliff's Director of Planning & Engineering, James Johansen, gave a presentation to council members regarding the level of service for municipal infrastructure (roads, potable water, sanitary sewer, sidewalks, etc.) at its Oct. 15 meeting.
" I want town councillors to be a part of setting the standards for future development and infrastructure projects", he said.
" In the past, council has been presented with development and infrastructure standards for adoption without being fully advised of what the infrastructure standards were trying to achieve and the level of service they were intended to deliver.  This has caused a variety of issues where the enforcement standards has resulted in surprises for council and developers on what is being required.  In addition sometimes adopting minimum standards allowed under Provincial and Federal regulations can result in undesired outcomes or delivery of services at a level that is not desired by council."
Johansen noted that going forward the plan is to develop a policy on the level service to be delivered by municipal infrastructure and tie the town's infrastructure standards to the policy.  Town council is being involved from the beginning of the process with the intent that they will continue to be involved in the process of developing municipal infrastructure standards.
Golf course financial report
The Riverview Golf Course has paid all outstanding debts and fulfilled its financial obligations to the Town of Redcliff on schedule for the 2018/2019 golf season using its regular operating income. The balance sheet showed a fund remaining of $202,427 available to carry the club over until the season starts in 2020.
Landfill
Discussion also took place regarding the Redcliff Cypress Regional Landfill.
Coun. Larry Leipert is the representative from the town on the board of directors for the landfill.
"We are going to need a new landfill cell within a year or two due to the high tonnage we are handling. However, with the relatively low volume (due to pre-shredding) the landfill is making money and will likely be able to self finance these costs," said Leipert.
A request to allow permanent signs to be installed on Town property was considered but the consensus was to not change the existing by-law.
" I don't think this is a good idea" stated Coun. Leipert
" I don't like clutter and I don't think we should go deeper into this" he said.
Coun. Chris Czember voted against the motion to keep using the existing bylaw.
Organizational meeting
Mayor Dwight Kilpatrick indicated that there was to be an organizational meeting on Oct. 25th to review board positions filled by council members within the town and that if any members wished to move to a different position, to contact him for discussions before the meeting.