Cypress County, PRSD react to provincial budget
Posted on October 29, 2019 by 40 Mile Commentator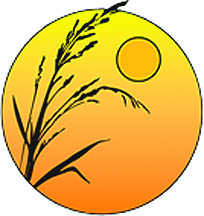 By Justin Seward
Commentator/Courier
The UCP government released its first budget on Oct. 24.
One cut that Cypress County will have to deal like other municipalites around the province will be the $236 million reduction cut or nine per cent in MSI Funding (Municipal Sustainability Initiative) over the next three years.
"We knew that cuts were coming and we understand that we are going to affected by it," said Richard Oster, Cypress County's deputy reeve.
"Right off the bat it's going to take us some time to interpret it. We're going to have to spend some time on that and see where it will affect us the most and then we'll have to take some action."
The cut will be felt but its too early to tell as to how the municipality will react.
"We're going to feel that. How we're going to react again, it's too hard to tell right now. We can react. We have some room," said Oster.
The MSI for the county goes towards roads, bridges and muncipality improvements.
The Grants in Place of Taxes (GIPOT) was another cut as grants will be reduced.
The program assisted municipalities in the cost of providing municipal services. Crowned owned properties are exempt from assessment and therefore were exempt from taxation. In the past the Province of Alberta pays a grant equivalent to the property taxes that would otherwise be levied on many of these properties.
There were 170 municipalities that received grants in place of taxes for 6,600 properties.
"You get used to it having it and then all of sudden you have to adjust to it. I'm sure there is some money there we're going to miss," said Oster.
"We don't have the big buildings that a city does like provincial court houses and those sort of buildings. But we do have some that we will feel it."
Oster says the county has not discussed any strategies because it will take some time to digest.
He suspects that the county will make up some of the money lost through the wind farm and solar projects.
The county will be going to the RMA (Rural Municipalities Association ) conference in a couple of weeks and it is then they will be meeting with the finance minister to ask questions.
Prairie Rose School Division was given a breakdown through a conference call with Education Minister Adriana LaGrange on Friday morning.
PRSD will receive a one-time transitional funding grant for the 2019-2020 year of $356 per student and are qualified for the rural student grant calculation that is decided on whether or not your jurisdiction has at least one. The injection into the schools will be $1.139 million.
Class size, classroom improvement fund and school fee grants were eliminated which mounts to close to $2 million in lost funding for PRSD.
"What the government has decided to do is reallocate those grants to help fund growth across the division," said Ryan Boser, PRSD's secretary treasurer.
"Considering PRSD has very limited growth for this year, it comes with significant losses for our school division with reallocating these grants."
Boser says PRSD will have a $980,000 fund shortfall.
"Now as a team here we'll have to meet and come up with different options as to how to deal with this. One of the options would be going higher into deficit for thid year. We could look at the system as a whole and look at reduction as well that would certainly help," he said.
PRSD does have reserves they can utlilize, but Boser says it's always a good ides to have money put away for these times.
There will be another budget the spring where the school division is expected to have more reductions, he added.
There were no changes in transportation funding and the government will fund enrollment growth in transportation.