Motorcyclist killed in Highway 3 accident
Posted on October 29, 2019 by 40 Mile Commentator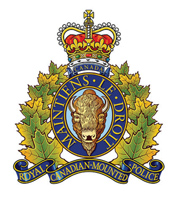 The Bow Island Fire Department was dispatched to a serious motor vehicle collision east of Bow Island just before 6 p.m. on Oct. 25.
A motorcyclist was travelling westbound on Highway 3 and collided with an eastbound semi-truck, resulting in the fatality of the rider.
The fatal accident resulted in the highway closure between Range Road 93 and Highway 885.
"It wasn't a pleasant site," said Bow Island Fire Chief Kelly Byam.
A dozen crew members were on scene at the accident.
The last six firefighters wrapped up at the accident at 3:30 a.m. Saturday.
The accident is still under investigation and more details will not be released until the RCMP release more information.