Redcliff's pot shop set to open
Posted on November 6, 2019 by 40 Mile Commentator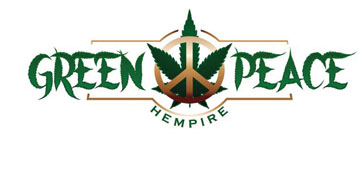 Justin Seward
Commentator/Courier
Redcliff's first marijuana store is set to open in mid-November.
Raymond King and his business partner, fiancée Melissa Pierce, got the go ahead last week to open Green Peace Hempire in Redcliff on Nov. 16.
King says the couple wanted to open a marijuana shop in Redcliff because they live in town and wanted the business to be close.
"We also knew so far there had been tire kickers. No one had gone through with opening one yet," said King.
"It was just an ideal place to have a business."
The process began about a year ago when the lease was signed for the business.
"When they opened up licensing again at the beginning of June and (that is when) the ball got rolling then," said Pierce.
King says there have been a considerable amount of people asking as to when their business will be opening.
"We're going to try and build a store that everyone is going to enjoy coming to and are impressed by and comfortable in," said King.
Pierce says from the feedback they had been receiving, the Medicine Hat stores were cold and clinical and Green Peace Hempire wanted to change the design up for their customers.
"We've put a lot effort into the interior," said Pierce.
"We've done a steam pump theme and we did a lot of work."
It was several years ago that Pierce was anti- marijuana and with the positive effects has changed her perception of the drug.
"Another reason why we got into this is we do know a lot of people that have used cannabis for things like pain relief and help with anxiety and things like that," said Pierce.
"We are selling recreational, not medicinal. But we've seen the positive effects from many people ."
Both owners had businesses back in the 1980s and thought it was fitting to go in on a business venture together.
"We're a perfect partnership," said Pierce.
"Ray has done all the construction. I do accounting. I've done everything on the business side, paper work side. Everything that it takes in the background to get a business started, I've taken care of. As far as running a business, I'll be doing everything behind the scenes myself and while we both have full time jobs as well."
Green Peace Hempire will be located beside the Co-op Liquor Store in Redcliff.