STEP program cut felt in local community
Posted on November 6, 2019 by 40 Mile Commentator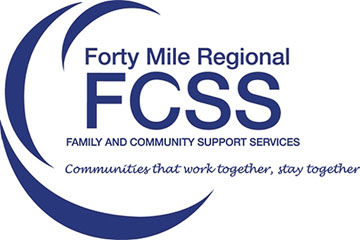 By Justin Seward
Commentator/Courier
The UCP government's budget included cutting the STEP (Summer Temporary Employment Program) and a decision that will effect smaller communities who rely on hiring high school or post secondary students into summer jobs from May to August.
This cut will mean that local kids will not get the opportunity to build meaningful work experience, increasing their skills and help prepare them for the future.
"What it's likely going to mean is we're not going to be able to fund a student," said Corinna Roth-Beacome, Forty Mile Regional FCSS (Family and Community Support Services) director community worker.
FCSS has only dealt with STEP funding through the Village of Foremost for the tourist booth which was $8,400 and filled two positions.
"It's a huge impact because that funding was really used around skill development and readying a lot of students for the work force," she said.
Roth- Beacome says that funding helped those students pay for university expenses because they may not be in a trade field or finished their field of study to be employed there yet.
"It's just going to really limit opportunities for students for employment this summer," she said.
She says the alternatives will come when the budget funding is looked at within for next year.
The cut will have a greater affect and not just limited to FCSS.
"It'll be an impact to all the municipalities that funded public works students, tourist booth students, pool staff students, those kinds of position in the community," she said.
"I think everybody will be having to take a look with all the cutbacks to see what they will be able to afford and looking at largely our non for profits, which FCSS is, and other organizations like that will be looking at fundraising opportunities."
County of Forty Mile Chief Administrative Officer (CAO) Keith Bodin says the municipality employed five summer students through the STEP program, but he was unsure how that is going play out moving forward.
"All those little grants may look like they're not a big dollar amount sometimes but they're enough money that sometimes it helps out with a position if you're required to need one," he said.
The county hires summer students for flagging and other labour work.
"It's a little early in the ball game to just start saying we're going to start reducing a service. We want to sit down and look at our budget see where we're going to be affected and go from there," said Bodin.