Redcliff RCMP advising the public slow down
Posted on November 12, 2019 by 40 Mile Commentator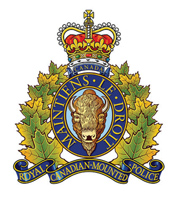 By Justin Seward
Commentator/Courier
With the snow fall last week leaving icy road conditions, Redcliff RCMP are reminding the public to take caution as the winter months approach.
"I think the first thing that people have to be aware of are just general driving conditions between here and where they want to go," said Redcliff RCMP Staff Sgt. Sean Maxwell.
"They can easily go to Alberta 511 and get that information on the internet. That's probably before you even go is find out what the conditions are like and make sure you want to travel. If it's good winter driving conditions, that's great."
Maxwell reinforced to drivers to have plenty of time to go where they need to go in case something does happen,carrying warm blankets and dressing for the weather, snacks, water and contacting people as much as possible in terms of when they are leaving and an expected arrival.
"I think people take traveling for granted in a lot of cases," said Maxwell.
"Especially if you are not going very far. I think if they figure the weather is nice here, it's going to be nice in the other spot."
Maxwell says that everybody needs a reminder from time-to-time to have the necessities.
"People have the tendency to skip a couple of the safety steps that could prevent them from getting into trouble," he said.