Redcliff RCMP investigate a home invasion
Posted on November 21, 2019 by 40 Mile Commentator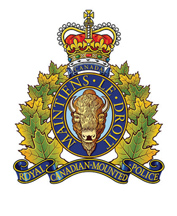 Redcliff RCMP have opened an investigation after a Tuesday night home invasion.
It was after 10:30 p.m. on Nov. 19, that police received a complaint about a home invasion in the 400 block S.E. in Redcliff.
Two male suspects wearing black balaclavas forced their way into a residence. One occupant of the residence was sprayed by one of the suspects with bear spray, while the other occupant  ran from the home and was seen running down Fourth Street  S.E. The suspects left the residence with undisclosed items and headed northbound down the back alley where they are believed to have left in a vehicle that was parked on Fourth Avenue S.E.
RCMP have reason to believe that this was a targeted incident in which the general public should have no fear.
Police are requesting assistance from the public that if anyone has video surveillance that may have captured this incident or any of the suspects/witnesses to please call the Redcliff RCMP.