Senator Gershaw Gators cherished the experience of being provincial hosts
Posted on November 26, 2019 by 40 Mile Commentator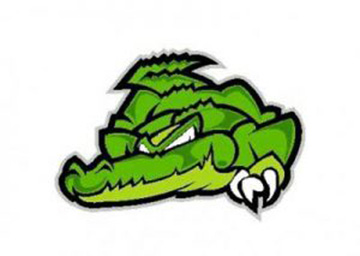 By Justin Seward
Commentator/Courier
While the Senator Gershaw Gators senior girls and boys volleyball teams did not get the results they were looking for as provincial hosts, all-in-all it was a fun ride for both teams.
"The tournament has been an amazing success," said Andy Phillips, senior boys coach.
"It's been run really well. Nothing but positive comments from other players, coaches, fans, parents. This is my 10th volleyball provincial championship to be at and I've never seen one where it's been this competitive with the boys teams. Every team here was good."
The boys were looking to defend their title from a year ago but bowed in the quarter finals to St. Michael's Pincher Creek.
"We had a rough Thursday which meant we had to have a good Friday and we did. The boys played with their backs against the wall every game. I'm super proud of where we got to. Our goal at the start of the year was to make the provincial semis. So to fall a couple points short, I'm not disappointed at all. I'm really happy with the boys."
Phillips says one of the tough things about being defending champions is every team is gunning for you.
"We didn't have any easy matches," he said.
"Every team was fired up to play us."
The girls did not make it out of their pool but played hard over the course of the tournament.
"We did not get the ideal finish we wanted but every game we gave it our all," said Kiara Porteous, a Grade 12 graduating player.
"We have no regrets leaving the courts. I know I gave it my all and my team always gave it their all. So leaving this, we shouldn't be disappointed."
Porteous says being provincial hosts was a big deal for them and a great experience.
"We were always motivated by the fans and made the overall experience so much better," she said.
With the provincials being her last home tournament, it meant a lot for her to play with all her friends.