Christmas Giving Campaign hopeful for more cash donations
Posted on December 3, 2019 by 40 Mile Commentator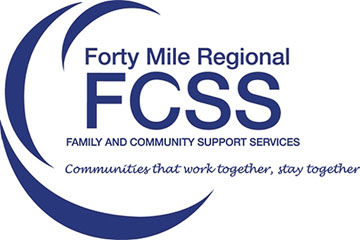 By Justin Seward
Commentator/Courier
The Forty Mile Regional FCSS-led Foremost and area Christmas Giving Campaign kicked off for another year last week.
However, thanks to a couple of important events dropping out, the campaign is need of community members to step up and assist with money donations to help buy food for the Christmas hampers.
"We're a little weary this year because usually the carol festival is where we generate a lot of cash donations and food donations that people would bring items to those events. The carol festival is not going in Foremost this year," said Corinna Roth-Beacome, Forty Mile Regional FCSS director.
"We're going to be losing what we normally get from there. As well, the school used to auction off their front row seat for their Christmas concert and I've been told they're not doing that this year. That also brought in a large sum of money that we were able to use to buy groceries. We don't have that income coming in. We are in dire need for financial support."
The campaign recognizes the need for some locals is growing each year in the holiday season.
"We know and recognize there are individuals, seniors and families in and around the south part of the County of Forty Mile and the Village of Foremost that struggle to make ends meet. This is our way of providing some relief in the Christmas season," said Roth-Beacome.
"So people that may require some assistance are able to phone in and let us know or if there are other people in the community that are aware of families and individuals that are struggling, they can phone in and let us know.
The Forty Mile Regional FCSS will contact those individuals and ask if want to receive support through the Christmas holidays.
Those individuals will get a food hamper which is filled by community donations.
Donations can be dropped off at Back 40 Foods, W. Buis Holdings, Foremost Tire Services, Royal Bank, Cedar Villa Motel, ATB, Foremost Farm and Hardware, Main Street Cafe, Foremost Chamber of Commerce office, FCSS office and CRC (Community Resource Centre) office and cash contributions until Dec. 18.
The hampers will then be sorted and delivered on Dec. 21.
If are community groups or individual families that would like to adopt an individual or family for Christmas, they can call the FCSS office and let staff know then information will be given on that family.
Sponsorship is also being looked for so each person gets a ham or a turkey.