County shop in Etzikom a target for break-ins
Posted on December 3, 2019 by 40 Mile Commentator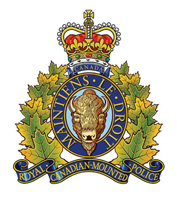 Submitted by Bow Island RCMP
Bow Island RCMP wants to remind Etzikom and area residents to lock their houses, vehicles and sheds as well as keeping their valuables in a safe place after a string of recent break-ins.
RCMP responded to multiple break and enters and theft of fuel at the County of Forty Mile shop in Etzikom between Nov. 23 and 25.
Bow Island RCMP is requesting that anyone who witnesses anything suspicious should advise them immediately.
If you have any information regarding the individual(s) responsible or have any information you would like to contribute, please contact the Bow Island RCMP at (403) 545-2784 or contact Crime stoppers at 1-888-222-TIPS (8477).