Bow Island mayor enthused with Suncor project
Posted on December 10, 2019 by 40 Mile Commentator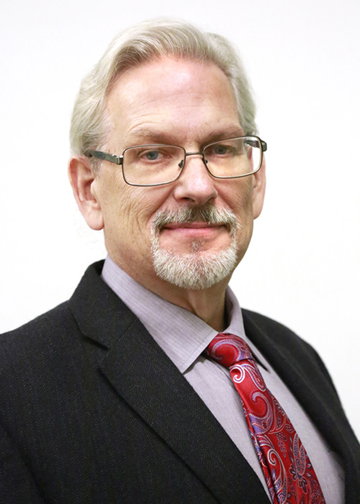 Gordon Reynolds
By Collin Gallant
Alberta Newspaper Group
After years of waiting for wind energy companies to give the greenlight to major projects, officials in the County of Forty Mile are now seeing one finished as two more are ready to break ground.
Suncor announced Monday it will build the first phase of its Forty Mile Wind facility south of Bow Island over the next two years at a cost of $300 million.
Capital Power's $350-million Whitla Wind Farm is in the final stages of commissioning after crews on the project filled hotel rooms, restaurants and bars this summer.
Combined with another facility ready to be built at the village of Whitla, rural economic developers will see three summer construction seasons of high activity through 2022.
Bow Island Mayor Gord Reynolds told the Alberta Newspaper Group that the announcement by the energy giant takes some sting out of early frost and poor harvest for specialty crops in the region.
He is hopeful new construction will help keep the local economy on par despite a rough year for sugar beet and potato growers.
"It's certainly good news and hopefully our local businesses will continue to see the spin offs, no pun intended," said Reynolds.
"Our campground was full – and we've expanded – restaurants, grocery store, the hardware store, fuel, have all seen good bump this summer."
Following this year's construction of the Whitla Wind Farm, a major project is now booked for the next two construction seasons.
Aside from Suncor and Capital power, the RattleSnake Ridge Wind facility, near Whitla, will also move ahead, according to owner, Bershire Hathaway Energy Canada.
The combined construction budgets total more than $800 million, and according to industry observers in the high-tech industry, close to one-third of spending stays within the project area.
Suncor confirmed a few details to the News on Tuesday.
The first half of the eventually 400-megawatt project will be built over the next two years, with 50 turbines expected to produce about 200 megawatts in peak conditions. Dirt and gravel for roadbuilding will be staged in 2019 with the full kick off in 2020.
Turbines will go up in 2021 ahead of commissioning later that year.
The facility along Highway No. 885 will offset CO2 emissions while providing enough electricity to power 100,000 homes.
That reduction is part of a $2 billion plan by the oilsands operator to reduce its emissions by 30 per cent by 2030.
"Our investment in the project will benefit the economy, people and nearby communities in a number of ways including, providing employment through the construction phase and stimulating the local economy," read a statement from the company.
Also in the region, EDF is planning to begin construction next spring on the Cypress Wind project southeast of Dunmore.
Three other projects that won long-term supply projects from the Alberta grid operator in late 2018 will be built near Jenner or in the southern stretches of Special Areas No. 2.