Bow Island RCMP looking for suspect (s) in Christmas Day break and enter
Posted on December 31, 2019 by 40 Mile Commentator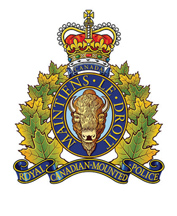 Commentator/Courier
Bow Island RCMP  received a report of a break and enter at a local residence on Christmas Day. The appliances and electronics stolen included  a Black Alcatel A30 Tablet IMMA, black or dark grey Moto G. with a light green leather flip phone cover, black or dark grey Xbox One, black Xbox 360 and approximately 30 game, blue-ray player and  30-40 blue-ray movies, board games, one set of virtual reality goggles, a big box of leg yellow CD books filled with DVDs, a 20-24″ Television or computer monitor,and  grey or black hard CD case full of computer games.
RCMP could not disclose the residence the break and enter occurred at.
Bow Island RCMP are looking for the  public's assistance in locating the stolen items. If you have any information you would like to contribute, please contact Bow Island RCMP at (403) 545-2784 or contact Crime stoppers at 1-888-222-TIPS (8477).