MLA Barnes' look ahead into 2020
Posted on January 7, 2020 by 40 Mile Commentator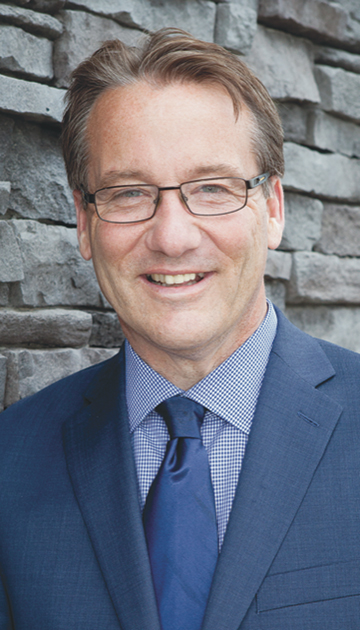 By Justin Seward
Commentator/Courier
Cypress-Medicine Hat MLA Drew Barnes' hope for 2020 is to help with finding ways to get oil and gas back up to market.
"That's working with our Canadian partners to getting our oil and gas to markets," said Barnes.
"That's what I'm going to be focusing on, making sure that Albertans have the most opportunity for freedom and wealth and making sure Albertans have the most opportunity to grow their families and their communities."
Barnes says the UCP heading into 2020 will continue to try to get free enterprise going to give wealth producers and job creators the opportunity.
"We're seeing that with our tax-cut job creation. We're seeing that with reduced Red Tape coming up this year," said Barnes.
"We have the third biggest oil reserve in the world. We should be the richest and it's important to make that happen."
The Red Tape Reduction is crucial because it assures that oil companies will have adequate resources for abandonment and rewarded for doing clean while making sure the regulatory burden is not so great that they can't stop drilling or pipelines on a timely basis, added Barnes.
The UCP government is running huge operating deficits of $8.7 billion and combined with operating deficits of $16 billion and the province cannot still operate like that.
"It scares away investment, it scares away job creators," said Barnes.
"Although our programs are good, time and time again it's shown that the extra money we're spending is not getting us extra value."
There will be challenges with a majority of the capital provincial budget being spent in Calgary and Edmonton on their infrastructure and transportation.
Barnes says in Medicine Hat, the twinning of Highway 3 and economically tying in with Lethbridge is crucially important and the minimal oil and gas drilling going on there is townships of land where nothing is going on because the federal government has over stepped their reach into provincial responsibilities.
"Nobody is better at taking care of the environment then landowners and southern Albertans," said Barnes.
The local MLA is pleased with recent steps taken to possibly combat rural crime moving forward.
"I'm pleased our government has put more resources towards more policing and we need to make sure there (are) real penalties for perpetrating rural crime," he said.
"We need to ensure our communities are safe. I don't think it's hit the southeast corner as bad as other areas but it's certainly risen in occurrence. We need to ensure that communities, businesses and families are protected and people have a right to protect themselves."
Barnes has heard constantly also about people falling through cracks in programming and not being able to get in to get help for mental health, addictions and waiting times in the health care systems.
"It's crucial on the government to make those things happen," said Barnes.