County hosting emergency preparedness town hall
Posted on January 21, 2020 by 40 Mile Commentator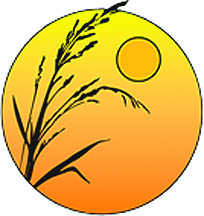 By Jeremy Appel
Alberta Newspaper Group
Cypress County is convening an emergency readiness town hall event Jan. 23 in conjunction with the Red Cross.
Director of public works and emergency management Kim Dalton says the time is right for such an event, due to the increasing prevalence of major emergencies, citing the example of growing wildfires, which he attributes to the growth of farms in the Prairies over recent years.
"When you see a lot of large wildfires across the Prairies. Well, 30 years ago everybody was 50-50 summer fallow. Then you had a lot of breaks in the land. Now it's continuous farming, so when you have a wildfire come through the country, there's no stopping it," said Dalton. "There's no stopping it, especially with the winds you have here."
Government has responded to the increase in wildfires, particularly in the wake of the 2016 Fort McMurray blaze. "There has been some changes with technology. The government has provided some tools and not everyone's aware of those tools," said Dalton.
For instance, the government has updated the public notification system, which comes as a free app.
Travis Beck, the county's finance and accounting supervisor, says the Red Cross will focus on how to identify and prepare for hazards, risk mitigation, safety kits and 72-hour preparedness, while the county will discuss the provincial Emergency Preparedness Act, the local notification system and evacuation plan.
The partnership with the Red Cross is particularly valuable for a small community, Beck added.
"What the Red Cross can provide is clothing, shelter and food for the first 24 hours of emergency events," he said. "As a rural municipality, we just don't have the resources to provide those types of things for our residents."
The town hall will take place at the Hilda Community Hall on Thursday at 7 p.m., with refreshments for those in attendance.