Cab company struggling to have a return trip back to Redcliff from Medicine Hat
Posted on February 4, 2020 by 40 Mile Commentator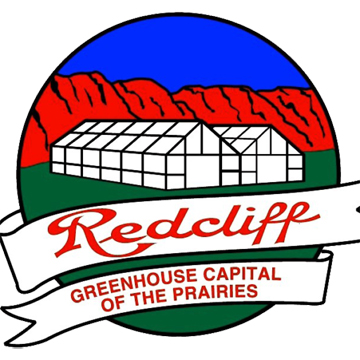 By Philip Buisseret
Commentator/Courier Freelancer
A delegation from the Redcliff local cab operator "Yelo-Cabs" attended the Redcliff town council meeting on Jan. 27.
The cab company's spokesman, Bryan Blatz, requested help from council in addressing the issue of them not being able to offer a return service from Medicine Hat.
"Right now, we are leaving customers stranded in Medicine Hat" he stated.
"If for example we take a customer from Redcliff to attend a medical appointment we cannot wait and return them back to Redcliff, we just want a level playing field. Right now their cabs are allowed to loiter outside the bars in Redcliff and pick up a fare, but we cannot do the same in Medicine Hat.
"We have been threatened with fines and are at present complying with their taxi bylaw, but we would like the town to help us, we are just concerned with getting people back to Redcliff".
After discussions on the subject, Coun. Chris Czember made the motion to "direct Administration to negotiate with Medicine Hat on behalf of Yelo Cabs to create a provision where Yelo cabs would be able to operate in the City of Medicine Hat".
Golf Course update
The Riverview Golf Club presented town council with their 2019 financial statement adding that it had been a very successful year
"We have picked up quite a few members who had previously cancelled their memberships during the uncertain times and are expecting more to return this year," Bill Duncan speaking on behalf of the Golf Club stated.
"We have paid our debts and have funds in the bank and all our staff are in place for this season. Funds were held by the Town to assist the club in building a new driving range, $150,000 was allocated for this many years ago and has been sitting in a reserve from when I was the mayor, so we are requesting the Town release these funds to us in order for us to access a provincial matching grant, this would allow us to provide a six lane netted driving range as well as some infrastructure upgrades.
"We are under a very tight timeline here. We have to apply for the grant money by March 1 2020 or we risk losing it."
Czember made the motion that the Town of Redcliff support the Riverview Golf Club in re-applying for the Community Facility Enhancement Program (CFEP) grant and that the Town will match up to $150,000 previously allocated for the driving range project.
Redcliff Days
A special event application was approved for "Who's on Third" pub to hold a whoosapalooza beer garden outside on June 23 during Redcliff Days.
PITCH IN Week
Redcliff PITCH IN week, during the week of April 19-26, Redcliff residents will be allowed to dump, free of charge, household and yard refuse, each resident will be required to show proof of residency. Certain items such as construction or demolition waste, large quantities of sod or soil and some other specified items would however incur a charge.