County residents encouraged to take surveys
Posted on February 11, 2020 by 40 Mile Commentator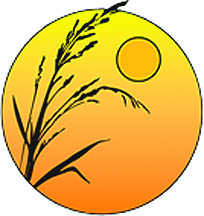 By Justin Seward
Commentator/Courier
There is still time for Cypress County residents to put their input in on two separate surveys regarding the future growth of the municipality.
One of the surveys pertains to wastewater and service water master plan which county has been working on for the last year.
"What it is looking and finding out what people have for water and so we can develop a plan," said Tarolyn Aaserud, Cypress County's chief administrative officer.
"If they're in a co-operative or if they just have a raw water system, they may have a private well, and so we can track what we have in the county."
Aaserud said the importance of the water master plan is because "water is life and development and water go hand-in- hand. We need to know what the expectation of our ratepayers is too and creating a plan that is sustainable and viable."
If residents are on potable water system, they are encouraged to fill out the survey as well, she added.
People in the rural setting currently have cisterns and wells while others have dug outs and in the hamlets there is a municipal water source and water Co-ops are also in place.
Questions include: how is your potable water supplied to your residence or business, how satisfied are you with potabl water supply, do residents have water quality and quantity concerns with their current supply, would residence consider having piped municipal water to their residence or business, what would the potable water be used for, how long would you wait for potable water, what is the willingness to pay for potable water with the cost being significant, what upfront cost would you pay and are you willing to pay the reoccurring cost to have potable water to your residence or business.
WSB Canada will be compiling the results and a report back to council is expected to happen in the summer.
"We've been working with our consultant and with council setting the criteria, we're moving along and it's a very important document, so we don't want to rush it and we need everybody's input," she said.
Results of the survey are expected to come back in the summer.
The second survey will be the county's Recreation Master Plan.
"Just where they recreate and what is the expectation of the recreation needs and is there something they would like to do that is currently not offered," she said.
The questions focus on both indoor and outdoor facilities and from golfing and curling to hockey, and skiing.
The surveys can be found at http://cypress.ab.ca/p/local-notices or can be picked up in paper copy this week at the county office.