Blues at the Bow receives $8K grant from feds
Posted on February 18, 2020 by 40 Mile Commentator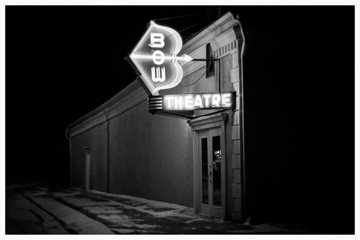 Blues at the Bow website photo
By Jeremy Appel
Alberta Newspaper Group
Blues at the Bow has received an $8,000 grant from the Canada Arts Heritage Presentation Fund.
"It's really to help us get the art out into the public and make it accessible to everybody," says Tamara Grol, the Blues at the Bow head fundraiser. She says members of the Canadian Heritage Department stopped by the Bow Theatre over the summer and expressed interest in providing funding.
Grol said they then began the process of filling out the "massive" application.
"Originally we had decided that we weren't going to apply, because it was such an undertaking for our organization," she said.
But with some encouragement from the government after going back and forth with them on the phone, they decided it was a worthwhile endeavour.
The grant is intended for programming, so Grol says it will help Blues at the Bow "bring in new artists, local artists, big-name artists."
Specifically, the funds will go towards the March 7 Tommy Castro & The Painkillers gig and March 18 Colin James show, which she says will free up some of the Bow's resources for other shows in the future.
"Now we will have funding for the rest of our season, because we're getting an extra $8,000 to help us out and pay for these two concerts," said Grol. "Now we've got a little extra for bringing in hopefully a couple other big names for our upcoming season."
As a non-profit, there's a constant struggle to "at least break even" so they can keep ticket prices low and attract top-tier talent, she added.
Tickets for the Castro show are available on Eventbrite.