County to not see taxation from Capital Power for another year
Posted on February 18, 2020 by 40 Mile Commentator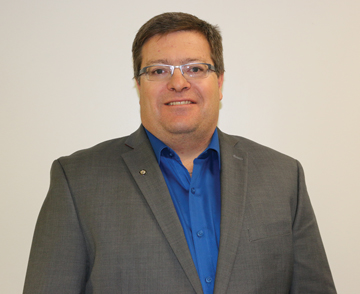 Steve Wikkerink
By Justin Seward
Commentator/Courier
County of the Forty Mile councillors heard from Benchmark Assessments Consultant's Lance Wehlage at their Feb. 12 council meeting.
Wehlage informed council that Capital Power has not applied for an energization certificate and therefore the wind farm energy company will not get assessed this year.
As a result the county will not see any taxation money coming in this  year from the Whitla Wind Farm.
"He (Wehlage) has to go through the provincial assessor and then hopefully the provincial assessor can get a hold of the AUC (Alberta Utilities Commission) and try to get clarity on what's going on and hopefully speed up the process of this energization certificate that the windmills need," said County of Forty Mile Reeve Steve Wikkerink.
Wikkerink did receive a phone call from Jerry Bellikka, Capital Power's director of government relations, on Thursday and the Reeve was told by him that the company is planning to come out to the March 11 council meeting to address the energization certificate.
Bellikka also plans to address the recent STARS donation and address the lack of donations to HALO and when the wind farm started making power
"I did bring that issue up to him. I said 'council wants to talk to you about a couple of items,' and told him this was the second item," said Wikkerink.
"But he himself said the same thing, he would have to get a hold of the guys working on this project and he was going to do some follow up for us and see also what he could find out."
With the Whitla Wind Farm being online at the end of 2019, the county knew initially that 2020 taxation return was going to be small.
"We have at least three rate payers that can see the wind mills being built and they kind of know when they started spinning," said Wikkerink.
" And talking with our assessor, then he says well if they come in and offer this little amount of money that they projected, we were kind of advised that we should challenge that. Now in light of some of things that Lance said yesterday then I don't think we'll go down that road until hopefully we get some other answers from Capital Power and the AUC."
Wikkerink says municipality's understanding is that Capital Power will be fully assessed at the end of this year and owe the county money by 2021.
"Hopefully it comes in 2021 because things are not getting any better yet on the money flow situation," he said.
Wehlage mentioned also to council the municipality is down an estimated 15 per cent to the tune of $218 million in their non-residential assessment.
"Probably in April he will have a better handle on what our potential decrease is in assessments. We will have to decide if we're going to adjust our mill rates or if there is another way to cover off whether it's a loss and if we're gaining, hopefully we can stay status quo," said Wikkerink.
The reason for the decrease was because of the linear category and with the shallow gas wells and with some of those shutting down, the assessment goes down, he added.
"That's going to be the big crunch for 2019, we don't have anything assess to make that kind of an increase to generate the same cash flow as a year ago when it comes to our taxes, he said.
"Hopefully in 2021 when the first windmill project is able to be assessed, then hopefully gain back that $ 40 million we lost and hopefully jump ahead a bit."
The hope is the county will know by the end of August how many millions of dollars Capital Power has out that can be taxed.
HALO
The county is going ahead to purchase HALO signs to put on each of the municipality's eight signs.
"HALO came up with the idea that to keep all the traveling public aware that down in this part of the province, HALO is the one that is going to come and rescue you," said Wikkerink.
"Halo came up with the idea with making these two foot by 10 foot signs that are probably going to be attached to our county signs on the highway when you come into the county … It just again keeps the name out there that HALO is your lifeline down here."
Wikkerink says if there is anybody in the county that would like to sponsor a sign can contact the county office for more information at (403) 867-3530.
The cost per sign is $375.