Annual Rattler Run brings a new focus to the 41st installment
Posted on March 3, 2020 by 40 Mile Commentator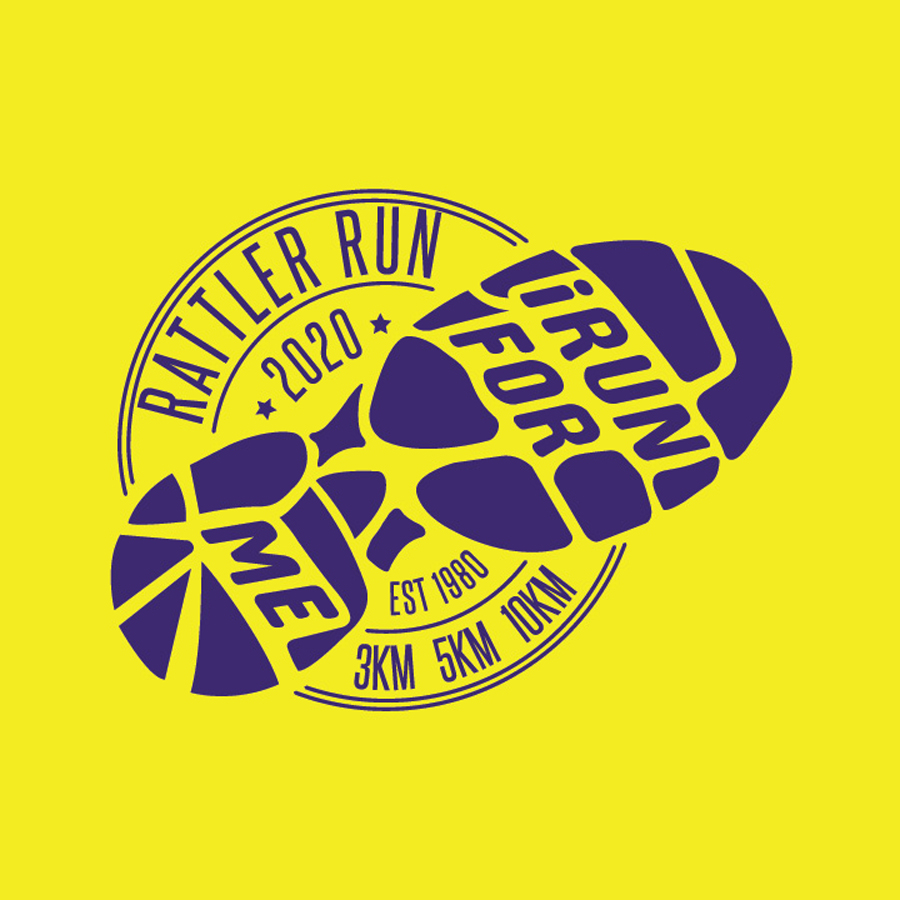 Photo submitted by MHC
By Justin Seward
Commentator/Courier
The 41st annual Rattler Run runs later next month and organizers have a new theme for this year.
"This year is 'I Run for Me,'" said Tara Chisholm, Rattler Run race director .
"Really it's focusing on the runners themselves and the run is organized through the Be Fit for Life Centre we house at the Medicine Hat College here. Our main mandate is to get all Albertans active. This is an opportunity to have a community event that spans larger than the community of Medicine Hat."
Chisholm says the theme was chosen because they really noticed an increase in sedentary behaviour at the Be Fit for Life Centre where people are not choosing active options in their free time.
"We really wanted to promote an opportunity for people to get out and be active with their family and give people a goal," she said.
The run provides a three, five and 10 kilometre option and attracts people from southwest Saskatchewan, all over Alberta and as far as B.C. that comes out to participate in the run.
"It's one of the first runs of the running season," said Chisholm.
"We really embrace the fact that we get to hang out with people from all over southern Alberta and southern Saskatchewan."
Chisholm says in the three-kilometre run is where they find their youngest runners.
"We've had some that are four-years-old come out and do the three kilometre," she said.
"We see a lot of intergenerational running pairs. You know grandparents and their grandchildren can do the three kilometre together. I would say our five kilometre is our largest of the runs and that is a big mix of people. So we start to have our teenagers and then of course up into our adult groups.
"Then our 10-kilometre run I would say is mostly more competitive runners who might be using that as a kick off to their marathon season. Not always, that's sometimes is the goal is maybe someone has never ran a 10 kilometre before and they want to try it out."
The circuit begins and ends at the college and the loop takes runners around the campus, while the five and 10-kilometre runs take participants down into Kin Coulee Park.
"It's a bit of an institution in our community and it almost signifies spring," she said.
"And that people can get outside and enjoying all that Medicine Hat has to offer come spring and summer time in our beautiful community."
Rural people seem to be the keen participants to register when that date opens
"It's awesome to see the dots spread from all over southern Alberta," she said.
"I always check the day that it opens to see who was first to register and to how many people register on the Feb. 14 date. It took me until the eighth person to be from Medicine Hat. Everybody else before that was from out of town and was based rurally. That tells me how passionate people are from rural communities about being active and a part of an event like this."
The Rattler Run is April 25 starting at 10:30 a.m. at Medicine Hat College.
There will be an awards ceremony that will commence after the run and draw prizes will be up for grabs.
Registration is open with an early bird deadline of April 3. There will be an increase after that date with the cut off being April 24.
More information on the run and prices can be found at https://www.mhc.ab.ca/Services/HealthandWellness/BFFL/RattlerRun.