Eagle Butte's Greece trip cancelled by PRSD
Posted on March 17, 2020 by 40 Mile Commentator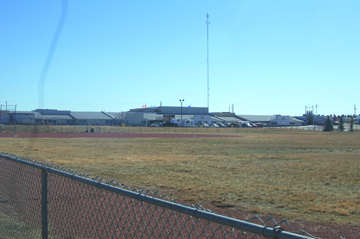 By Justin Seward
Commentator/Courier
Prairie Rose School Division voted to cancel Eagle Butte's Greece trip at their March 10 board meeting amid COVID-19 pandemic that is happening world wide.
"We have an international trip coming in April. That international trip is the already pre-approved trip to Greece by our Eagle Butte students," said Roger Clarke, PRSD's superintendent.
"This was the same trip that our Eagle Butte students went on a year ago. What we've seen online and certainly we have gone through, we've given you that information already. So you've seen where this present coronavirus is going. Greece itself, has 89 cases today."
Clarke says another document they have is what is happening around Alberta that is being put together by Alberta superintendents.
That document is outlining what every other school division is doing with their international travel. In those places where there is a corona outbreak, school divisions are making those decisions to cease those trips which is the recommendation I'm going to make to you today as the virus is growing," said Clarke.
"Italy is pretty much shut down and Italy is next door to Greece."
Board of trustee Graeme Dennis made the motion was to cancel the Greece trip for the Eagle Butte students.
"For the safety of the students and the staff, the community," said Dennis.