Cypress County has a plan in place for pandemic emergency
Posted on March 25, 2020 by 40 Mile Commentator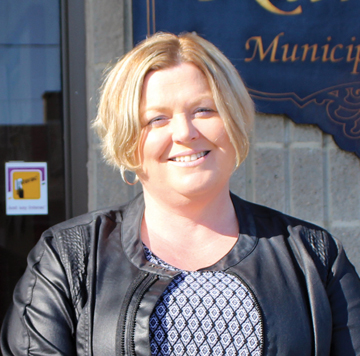 Commentator/Courier File Photo Cypress County CAO Tarolyn Aaserud.
By Justin Seward
Commentator/Courier
Cypress County has taken the necessary measures to ensure its staff is safe during the worldwide COVID-19 pandemic.
"Cypress County has implemented a Business Continuity Plan (and) always ensuring critical services continue such as fire services, utilities and roadway maintenance," said Cypress County Chief Administrative Officer Tarolyn Aaserud.
The county does have an Emergency Pandemic Plan in place as well
"The ECC (Emergency Coordination Centre) has been activated, however there has not been local state of emergency been declared," said Aaserud.
Through these unprecedented times, all jobs are secure if a staff member were to fall ill.
"Cypress County council wants everyone to be safe, healthy and well," she said.
County staff is practicing what everyone else is doing worldwide with social distancing, self-quarantining and staying home if you feel ill.
"If you are not well, please stay home," she said.
"(We) also implemented reduced foot traffic to the office. The office is open for calls and emails."
"Uncertainty" and "fear " are words Aaserud used to describe the feeling for residents right now.
"we need to follow the direction of Alberta Health Services.  Social distancing is vital," she said.
The March 24 council meeting proceeded with social distancing implemented.