Town of Redcliff extends deadlines on certain bills
Posted on April 1, 2020 by 40 Mile Commentator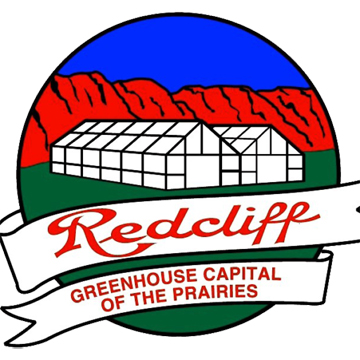 The Town of Redcliff is trying to keep things "as normal as possible", says Mayor Dwight Kilpatrick as the community navigates through the COVID-19 pandemic.
"But of course everyone has a heightened state and fear of coming in contact with anybody that may or may not have COVID-19," said Kilpatrick.
The town has decided to follow many other municipalities right now for utility breaks for months to come.
"I think most places in the province right now are talking possibly eliminating penalties for up to three months," said Kilpatrick.
"(And) because we bill bi-monthly, we just said four months, that's basically two complete billing cycles. There's no cut in rates, it's just we were not going to assess anybody interest or penalties."
House and business taxes are usually due by the end of June, however, the town has decided they will not assess the July 1 penalty and move that date to Oct. 1.
"It's giving three months grace but again that's something we'll have to visit as time goes on," said Kilpatrick.
"I know there are people out there, it's tough right now. They're laid off for extenuating circumstances. I also think at some point in time all the bills are going to pile up anyway. I think everybody is going to have to try and keep up with what they can."
The town is trying to isolate its staff as much as possible and want them to stay healthy.
"We haven't restricted anybody," he said.
"We've just tried to encourage separation, distancing and stay healthy."
are ready to go for the spring and are still going out for tender and Kilpatrick says the town will have to wait and see what that looks like once spring arrives.
"Right now, provincially and federally, we're being encouraged not to restrict any projects because the government wants to be able to re-kick work back up if this blows over in the short term," he said.
There is talk that if a municipality has shovel-ready projectsready to go, there is the possibility of a grant to help, he added.
Redcliff has roads that needed to be repaved, sewer work and rollovers from 2019 including the arena parking lot paving, Third Avenue and Third Street NW and sanitary mitigation.
Kilpatrick says the pool's opening is in limbo at this point.
Town hall, public services, the Rec-Tangle Arena and the aquatic centre are closed to the public. However, people can contact staff by telephone or email.
Other options include the afterhours drop box in front of town hall for citizens to drop payments into, your My Redcliff online account to view notices and pay online, PaySimply for those people who wish to pay online without setting up a My Redcliff account and online/ telephone banking.