40 Mile Park tentatively set to open June 1
Posted on April 21, 2020 by 40 Mile Commentator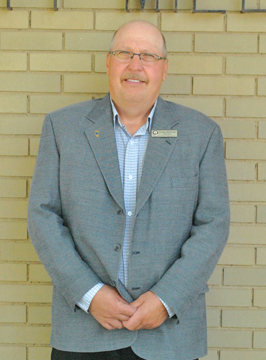 Commentator/Courier File Photo 40 Mile Park chair Craig Widmer
By Justin Seward
Commentator/Courier
40 Mile Park chair, Craig Widmer, said the tentative plan is to have the park open June 1 for the seasonal campers amid the COVID-19 pandemic.
However, services and amenities will be limited.
"We're closing everything like the washrooms, the mini-golf, the playground, the swimming area, all those things will be closed until further notice," said Widmer.
The opening date could change due to Alberta Health Services regulations, he added.
This year's fees are being prorated, where the park is taking the total fee and dividing the number by five months.
"Whatever months they're in there, we'll charge them per month and it gives them a break too. They don't have to pay the full-term," said Widmer.
Campers will have to follow guidelines such as having a self-contained unit like having a trailer that holds the wate and your own sewer.
"We'll still supply the potable water for the trailers and the sewer dump will be open, so we'll be sanitizing the potable water pretty much every time when anyone uses it," he said.
Widmer said the board decided that there would be an empty spot between every trailer for social distancing purposes.
Boaters will also have access to the lake to put their boats in.
The draw began on April 15 for seasonal campsites.
"It'll be phone in and they'll pick their five or six sites and then when we draw them we'll give them one of their sites they picked," said Widmer.
The board will meet again on May 13 to finalize more plans for the park.
Campers can phone the park at (403) 867-2181 if they have any questions.