Eagle Butte looking to a fall graduation ceremony
Posted on May 5, 2020 by 40 Mile Commentator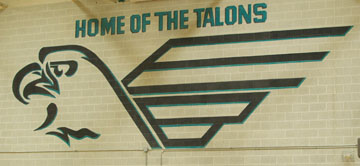 By Justin Seward
Commentator/Courier
Eagle Butte High School principal Mark Heinricks addressed the current situation for the 2020 graduation class recently.
"These are challenging times that we find ourselves a part of," said Heinricks.
"The changes to our lifestyle have been something most of us would never have imagined."
The change for Graduation 2020 is if unless students are permitted to go back to school June 1, all grad activities will be postponed until the fall.
Due to the uncertainty of how long and to what extent the government restrictions are in effect for, any future graduation event dates from July to September will be avoided.
"With the above consideration in place, the best we can provide, at this point in time, is that we will be targeting the long weekend in October for the 2020 graduates to have a school-planned event that recognizes and celebrates their achievements," he said.
"We are working on a trying to book a venue that is well suited for a Cap and Gown ceremony, with some 'adjustments' to the event. If possible that would allow us for students to wear their grad dresses/suits."
A meal and dance will not be a part of the fall event because of the economic considerations that will remain for many families for many months into the future and the restrictions that still may be followed, he added.
Grad fees will not be refunded at this time since those funds went to aspects to grad and will carry over into the fall event.