County council passed Amended Tax Penalties Bylaw
Posted on May 12, 2020 by 40 Mile Commentator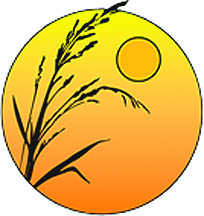 By Justin Seward
Commentator/Courier
Cypress County council approved the Amended Tax Penalties Bylaw at its May 5 meeting. This bylaw applies all taxes imposed by the county for the 2020 year and is an amendment to Bylaw 2020/02 that was passed on Feb. 4.
If any taxes are not paid after June 30 of this year in which the taxes are imposed, penalties shall be deferred on unpaid taxes to Dec. 1 at a 7.5 per cent rate.
If there are any remaining unpaid taxes from other years, then penalties will be assessed at the same rate and date as mentioned above.
The bylaw will end Dec. 31.
Bylaw 2020/02 initially imposed penalties starting July 1 of 2.5 per cent, five per cent on Nov. 1 and Feb. 1 of 7.5 per cent.
Transfer sites
Council voted to direct administration to implement a waiver form process for those people who want the bin gates open at transfer sites.
The decision came after the county experienced a unprecedented demand on their waste management and the municipality has taken enforcement measures by having a waiver form signed. Large loads will be unloaded at the Cypress County landfill by hand.
Tax write-offs
Council voted in favor of writing off Canlin Resource Partnership 's tax penalties of $292,617.84 and Pinecliff Energy's penalties of $125,166.07 as per the agreements in November 2019.
Electronic public hearing means
Council passed a three-part resolution for public hearings by electronic means. The first part was to direct administration to proceed with meeting procedures (COVID-19 Suppression) Regulation 50/2020. Part 2 was for administration to accept a written submission pertaining to any and all bylaws for consideration of such times as meeting procedures is in effect. Lastly, administration will schedule public hearing on July 7 and Sept. 1, with future dates to be determined by staff.