Blues at the Bow postpones all shows
Posted on May 19, 2020 by 40 Mile Commentator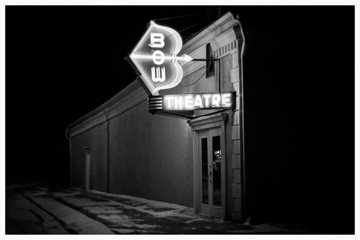 Blues at the Bow website photo
Blues at the Bow president Jason Riddell announced early last week that all shows will be postponed.
"Based on the latest announcements on COVID-19, we felt that it was important for us to reach out to you during this challenging time," said Riddell via email.
"With the current situation we are all facing, and based on the latest announcements regarding social distancing and safety measures we all must take, all shows at Blues at the Bow have been postponed. While our goal continues to be to provide incredible blues performances for our guests, our priority must also be on keeping everyone, including you, our amazing supporters and members, safe."
Riddell says they apologize for any inconvenience the postponement of shows has caused and thanked the Blues at the Bow guests for their continued support
"We look forward to seeing you all again at Blues at the Bow. Be safe and stay well," he said.
"Until our next show announcement …"