Suncor suspends phase one construction on Forty Mile wind project
Posted on May 19, 2020 by 40 Mile Commentator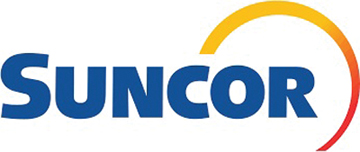 By Justin Seward
Commentator/Courier
Suncor's Forty Mile Wind Power Project has suspended construction for the remainder of 2020 due to the COVID-19 pandemic as per a letter released recently.
"Suncor released a revised 2020 corporate guidance for capital operating costs and production outlook on March 23, reflecting significant declines in crude oil prices and uncertainty surrounding the economic impact of COVID-19," said Todd Andersen, on behalf of Forty Mile Granlea Wind Limited Partnership.
"As a part of the company's revised capital expense budget, Suncor decided to suspend construction on phase one of the project for the remainder of 2020."
Andersen says Suncor is expected to resume construction in 2021 and the commercial operation date of phaseone will shift by one year to December 2022.
"The project has safely shut down, work areas have been barricaded and we are working with the county to ensure any road damage is repaired," added Andersen.
The timing impacts on the Maleb phase (phase two) remains under review.
The group plans to apply to the Alberta Utilities Commission for approval of the newly proposed completion date for phase one.
"Suncor remains committed to building the project and engaging with Forty Mile County and the surrounding community," said Andersen.
"We also remain committed to further developing renewable energy in Alberta and reducing total greenhouse gas emissions intensity by 30 per cent by 2030."
Phase 1 began in late 2019 on the project located 13 kilometres southeast of Bow Island.
"Yeah that was not a total surprise based on the situation around the world right now," said County of Forty Mile Reeve Steve Wikkerink.
"But it was definitely some light in the end of our taxation world tunnel, that we were sure looking forward to because of all the oil and gas stuff being cut back. And knowing we're going to lose another couple hundred wells in the next two years, we really needed that taxation base to off set what we're losing.
"We're hoping it's only a postponement and they still come back in a year or two and do their project. It was disappointing to see."
Wikkerink anticipates the impact could represent up to 15 per cent of the county's overall budget.
The two phases will produce a total of 40,000 megawatts with 89 wind turbines.