County votes for its peace officer to do more highway enforcement
Posted on May 27, 2020 by 40 Mile Commentator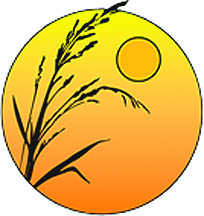 By Justin Seward
Commentator/Courier
Cypress County council voted to expand its peace officer's duties to enforce highways at their May 20 meeting.
This decision came as a result of a recent direction from the Minister of Justice and Solicitor General, Doug Schweitzer, that the director of law enforcement has directed the Peace Officer Program to allow authorized employers of peace officers to conduct traffic enforcement on one, two and three digit highways.
The enforcement will be performed regardless of speed and within the construction zones upon the request of the construction crew.
"This is a good move for the county going forward in terms of enforcement, but more importantly safety of the travelling public," said Anna Mast, the county's peace officer.
"More importantly for me because I do travel on a lot of the primary highways, (it) will allow me the opportunity to stop a hazardous driver or anything like that."
Mast says there were circumstances where she would observe someone who is driving erratic or at a high rate of speed and did not have any authority to pull them over.
"For me, it will allow the opportunity to at least stop them from continuing on that behavior," she said.
"It's a safety issue for sure more than anything. I have the authority now to do the enforcement, if I happen (to be) upon (it), rather than waiting for an RCMP officer or a sheriff who may be nowhere in sight."
She says while there will be no real difference between her and a police officer enforcing the law, other then her to be allowed to issue a 24-hour suspension for an impaired driver.
Mast says now with her expanded role, the approach to the vehicle might be different than what she might do on less busy roads.
"I most likely will be doing an approach from the passenger side rather than the highway," she said.
"Depends what side the vehicle pulls over and things like that. Safety for myself has been a high priority and the county has also been concerned about that as well. It may be heightened on the provincial highways just because it is busier but I'll be following the procedures I've always had."
Mast anticipates to start the expanded enforcement in a month.
It was before that the Public Security Peace Officer Program within Alberta, that peace officers had very little entitlement to enforcement on primary highways. Peace officers were limited to enforcement on primary highways when that highway was confined within urban boundaries within the municipality and the speed limit was less than 90 kilometres an hour.