RCMP searching for a missing pony
Posted on June 3, 2020 by 40 Mile Commentator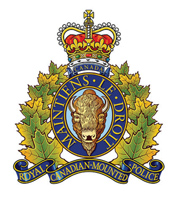 Bow Island/Foremost RCMP responded to a missing pony call at Range Road 105  on May 31.
It was on Sunday that a family on Range Road 105 noticed their gate was open and their pony was missing
The family received some information that the pony was seen earlier in the day heading east on Highway 3.
The pony is described as grey in colour with a white tail.
Bow Island RCMP are looking for the public's assistance in locating the missing pony . If you have any information regarding the pony, or have any information you would like to contribute, please contact RCMP at (403) 545-2784 or contact Crime stoppers at 1-888-222-TIPS (8477).