County approves HALO funding
Posted on June 17, 2020 by 40 Mile Commentator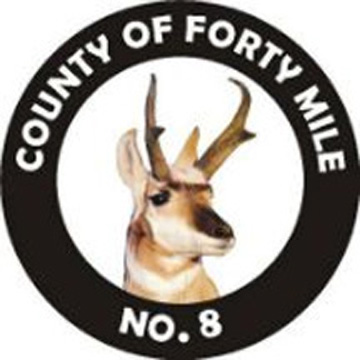 By Justin Seward
Commentator/Courier
The County of Forty Mile council passed the proposed HALO funding model at its June 10 meeting.
The 13 municipalities in HALO air ambulance's flight zone are discussing the one-third model to help keep the medical helicopter in the air.
A third would come from the municipalities, from HALO's fundraising efforts and the provincial government.
"When we met with Cypress County and the other municipalities, to come up with one third of HALO's funding, which is right around the $1 million, it came out for easy figuring, right around the $20 per capita is what would raise that money," said Steve Wikkerink, county reeve.
"We discussed how we would find that in the budget because it would be another $20,000 increase for what we would give them."
Wikkerink said after discussions and knowing that the municipalities are going to have to somehow fund one-third of HALO if they want the government to come on and do their one-third.
Council approved to support the model and its five- year commitment.
The municipal council's in the flight zone were also discussing the model this month.