Rural crime ticks back up with lifted COVID restrictions
Posted on June 17, 2020 by 40 Mile Commentator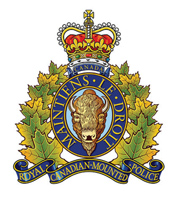 By Mo Cranker
Alberta Newspaper Group
As summer weather hits and people begin getting more normalcy back in their lives, the Redcliff RCMP is reminding people to be safe and smart when going about their days.
When the COVID-19 pandemic first hit in March, the RCMP noted a slowdown in crime in the town of Redcliff and in Cypress County. As time has passed, Staff Sgt. Sean Maxwell says crime levels have reached pre-pandemic levels once again.
"Calls for service went down by quite a bit in mid March," he said. "Schools and businesses were closed, and we saw less traffic overall on the streets.
"With nicer weather, some restrictions being lifted and people getting tired of being cooped up, I'd say we are back to where we were before this all started."
Maxwell says the RCMP is asking drivers to remain smart and attentive behind the wheel.
"We're seeing things like speeding and other traffic offences that people might think they can get away with," said Maxwell. "People need to remember to follow the rules and a good example is in school zones. Some areas have 24-hour school zones that need to be followed.
"Kids are home and they're playing outside. People need to be safe behind the wheel."
Maxwell added that cases of excessive speeding have been dealt with by RCMP over the past few months.
"We had one person pass an off-duty officer going around 160 km/h last week," he said. "He called us and we were able to catch up to the speeding driver and pull them over."
Maxwell says the RCMP has seen a number of mental health calls during the pandemic, though the nature of them meant sharing details was not appropriate.
With provincial parks and campgrounds opening, Maxwell hopes to see everything enjoyed safely.