Bow Island RCMP seek assistance in locating stolen power tools
Posted on June 23, 2020 by 40 Mile Commentator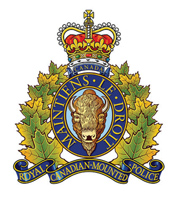 Commentator/Courier
The Bow Island RCMP is looking for the public's assistance after a break and enter happened on June 21.
RCMP received a report on June 22 that a break and enter occurred at a County of Forty Mile greenhouse on Sunday and as a result, tools were stolen.
Tools that were stolen included one impact, one drill and  four Makita 18 volt batteries.  Also a Dewalt brand 1/2 inch impact, 1/2 inch drill, four 18 volt batteries and two drill battery chargers were taken.
Milwaukee- branded grease gun, a couple of batteries and a charger were also taken.
If you have any information you would like to contribute, please contact Bow Island RCMP at (403) 545-2784 or contact Crime stoppers at 1-888-222-TIPS (8477).