'Business as usual' for Bow Island RCMP during pandemic
Posted on June 24, 2020 by 40 Mile Commentator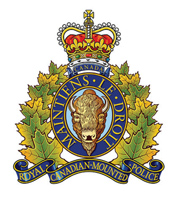 By Justin Seward
Commentator/Courier
The Bow Island RCMP has not seen many changes in calls for service during the COVID-19 pandemic.
"We were busy with a bunch of projects," said Staff Sgt. Neil Bailey
"But as far as policing goes, everything is business as usual. Nothing has really changed. You still get your driving complaints; you still get your thefts. Pretty much the same as anything else."
Bailey says down in the south in place such as Bow Island and Foremost, people are not as paranoid with COVID compared to other places.
Crimes such as domestic abuse and traffic violations have not increased because of the health crisis.
"That is about the same, if anything less," he said.
Bailey has been promoting visibility of police officers in the community to prevent crime.
"If it was my way, I want a lot of vehicle stopped. It doesn't mean to give tickets, it could be just to have a chat," he said.
"I think visibility is the most important thing. I've always thought that though."
The detachment remains closed to the public.
Residents are still encouraged to call (403) 545-2784 if they see a crime.