Capital Power's plans for the third phase of the Whitla Wind project are now underway
Posted on June 30, 2020 by 40 Mile Commentator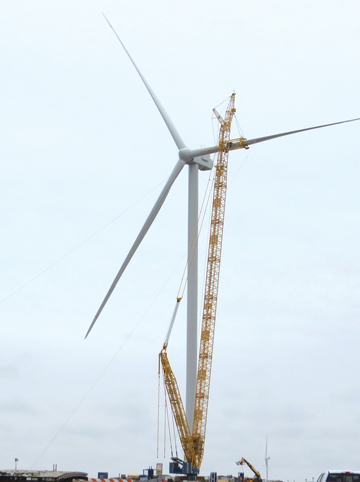 File photo
Commentator/Courier
Capital Power's plans for the Whitla Wind 3 project are proceeding as per a company press release last week.
The third phase will add an additional 54 megawatts of renewable energy to Alberta's grid.
It will be subject to regulatory approval that Phase 3 construction, with a cost of $92 million, is expected to begin in the second quarter of 2021. The third phase will be constructed concurrently with the Whitla Wind 2 (97 megawatts) project to capture synergies.
Both projects are expected to be completed by the end of 2021.
"Once all three phases of the Whitla Wind facility are completed by the end of 2021, it will be Alberta's  largest wind facility with 353 megawatts of generation capacity," said Brian Vaasjo, president and CEO of Capital Power
Whitla Wind 3 will consist of 15 vestas V-136 3.6 megwatt turbines, which is the same technology used in operation of the first phases and will be installed in Whitla Wind 2.