Announcement of new CEO for 4-H Alberta
Posted on July 22, 2020 by 40 Mile Commentator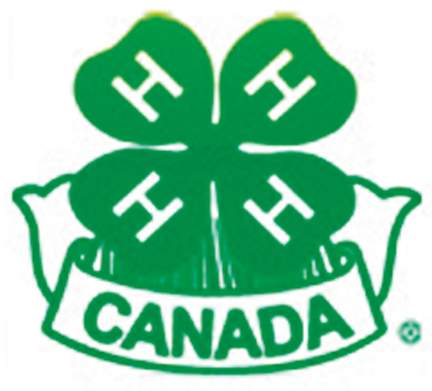 Submitted
According to a recent media release, the Board of Directors of 4-H Alberta is pleased to announce the appointment of Kurt Kinnear, as the organization's first chief executive officer (CEO), effective July 13.
Kinnear brings a wealth of expertise to this role, having served in several senior leadership capacities, including 12 years of executive leadership experience in youth development. Kurt is an experienced strategist with a deep understanding of how to build and develop youth organizations through high-level restructures and rapid membership growth.
4-H Alberta is the new streamlined youth development body that combines three former organizations; the 4-H Council of Alberta, the 4-H Foundation of Alberta, and the 4-H Section of Alberta Agriculture and Forestry.
Kim McConnell, a passionate 4-H alumnus, led the engagement process that stimulated the revamped governance and structural reorganization and agreed to serve as interim CEO and "quarterback" the transition until the new CEO was in place.
Kurt is an experienced and enthusiastic leader and innovator with a track record of success.  The 2016 recipient of Calgary's "Top 40 Under 40" — Kurt is recognized for his drive and passion for youth, business, and leadership.
Kinnear feels this is a tremendous opportunity to contribute to building the sustainability and growth of 4-H Alberta.
"4-H Alberta is an incredible organization with an amazing legacy and has an excellent opportunity for future growth," said Kinnear, in the media release. "4-H's focus on 'Learn to do by doing' is needed more than ever by our youth and future leaders. I am excited and honoured to serve our youth and lead our team to make sure we support as many as possible across our province."
It was stated in the media release, the appointment of Kurt Kinnear follows a thorough recruitment process overseen by a special hiring committee of the board.
"We had some exceptional candidates, but Kurt's energy and passion for youth development, along with his extensive experience relative to the role set him apart," said Lyanne Almberg, 4-H Alberta board chair, in the media release. "He respects Alberta's rich 4-H history, which is essential to our community. Yet, he understands 4-H Alberta needs to embrace change to grow and to deliver even better youth programs to our members."
Raised on a ranch in Alberta, Kurt understands the importance of 4-H in our rural communities.  Moving to Calgary and working with tens of thousands of urban youth, he also recognizes the impact 4-H can have on the larger centers.
"Out of all the youth programs I have worked with, I believe 4-H has the largest potential to come alongside our youth with practical experiences and skills needed for success in life, filling many of the gaps I see in youth development," stated Kinnear. "So no matter where they are from or what they are interested in doing, 4-H Alberta has a program for them."
Before Kurt and his wife Madeline, along with their CTO founded Hubudub, a company that leverages technology and gamification to help communities reward, learn, and grow participation — Kurt served at the University of Calgary, the Calgary Zoo, Pioneer Camps, and the private sector.
During Kurt's tenure as a director at the University, he managed over 1,200 full-time and part-time staff and grew summer camps from 5,000 to almost 11,000 campers per year.  Kinnear will be stepping down from his role as CEO of Hubudub with the new 4-H Alberta appointment, and Madeline will take over as the new CEO of Hubudub.
"I see 4-H Alberta driving boldly into a future of serving more youth, from more walks of life than ever before — while still valuing the amazing legacy that has led this great organization for over 100 years," noted Kinnear. "4-H Alberta has an amazing opportunity, and as we work together, I know we will be able to achieve it".