County reeve, councillor involved with HEMS meeting
Posted on July 30, 2020 by 40 Mile Commentator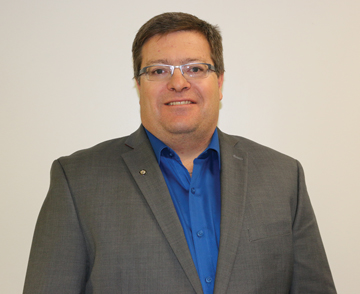 Steve Wikkerink
By Justin Seward
Commentator/Courier
County of Forty Mile Reeve Steve Wikkerink and Coun. Chantel Timmons were involved with a July 16 HEMS (Helicopter Emergency Medical Services) Zoom meeting and reported back to the July 22 council meeting.
The HEMS review was launched last November and aims to clarify the role of HEMS providers, unify practices and procedures across the province and decides what the most effective funding model is.
Provincial Air Ambulance Operations and IFT Strategy's Executive Director Gord Bates, Dr. Kevin Lobay (medical director) and Jessica Stevenson (manager) ran the virtual meeting for mayors, reeves and chief administrative officers across the province.
"We were on the call in the afternoon at 1 p.m. and then they did another one in the evening at 7 p.m. and both times the South Zone had the most people on the call," said Wikkerink.
"They had asked us a few questions that were just pick an answer. Some of the other questions were you had to type in a quick sentence. One was who from your local area do you think should be involved in something like making decisions on the HEMS Review? Or input on the HEMS review. It was pretty commonly answered whether you're in the south, central or north that the municipal leaders and councillors came out pretty strong that everybody felt that they should be involved in it."
A question about local leaders being involved was asked and there the responses leaned heavily in one direction.
"Yeah, that was probably 90 per cent said 'Yes'," said Wikkerink.
Wikkerink says from the HEMS call that there are definite HALO supporters on there because there were at times comments being made about HALO.
"Through this call, they talked about all three parties (Provincial medical helicopter services HALO, STARS and HERO) pretty equally," said Wikkerink.
There was a question asked about funding models and the four most common answers included municipal support, donations/fundraising, government support and industry support.
The HEMS review came out of a resolution at last fall's RMA Convention where the air ambulance service be done in Alberta because there was pressure being put on Premier Jason Kenney, Health Minister Tyler Shandro and MLAs from the southern Alberta people and municipal representatives to receive funding support for HALO.
"I think that was a way the government could say 'OK we're going to do a complete review on this and whatever the results are at the end of the day we'll go from there'," he said.
The review was fast tracked by Premier Kenney after HALO faced the possibility of closing down operations if there was any funding in place.
The review is expected to be completed by the end of August.
"I think for us down here in the southeast, we need to continue to lobby the government, local MLAs, keep sending letters, emails, whatever we can to Mr. Kenney, the health minister. We've got to keep HALO in front of them," he said.