ASAA postpones all fall provincial championships until Stage 3
Posted on August 26, 2020 by 40 Mile Commentator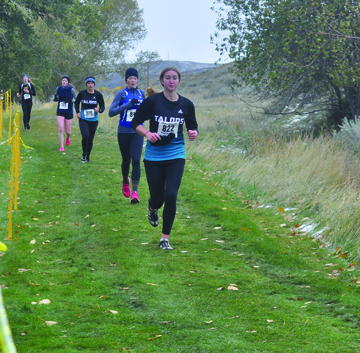 Commentator/Courier File Photo
Alberta Newspaper Group
The Alberta Schools Athletics Association's executive committee has opted to postpone all its fall provincial championships until Stage 3 of the Alberta government's relaunch strategy kicks into action.
ASAA made the announcement on Aug. 13, adding member schools can hold in-school practices only if permitted by their school jurisdictions, while scrimmages and competition between schools will not be permitted at this time.
"Please know that the ASAA has heard clearly the desire of competition and championships to return from member schools," reads an ASAA release. "The ASAA staff and executive committee are poised and ready for when the GoA announces Stage 3 of their relaunch strategy or workable changes to Stage 2."
The release added the ASAA executive committee will continue to meet regularly and remain flexible on all options regarding future changes.
The status of winter sports will be addressed closer to the start of that season.
The ASAA released a more extensive summary of its plan for a return to high school athletics athttps://www.asaa.ca/news/safe-return-high-school-athletics.
It contains information on screening, tracking, rapid response plans, cohorts and more. There are also recommendations for spectators based on government guidelines – which limits indoor events to 100 spectators and outdoor events to 200 – though only in-school practices are currently permitted, and it is strongly recommended that activities occur without spectators at this time.
The guidelines also suggest each school appoint an adult, authorized by the principal or athletic director, for each team to oversee safety protocols and contact tracing.