At-home learning available to Holy Spirit Catholic School Division students
Posted on September 2, 2020 by 40 Mile Commentator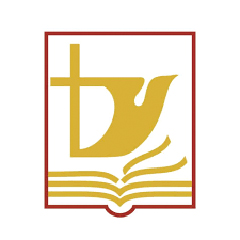 By Justin Seward
Commentator/Courier
A survey was sent to all students in the Holy Spirit Catholic School Division and the results showed he kids wanting to be back in the classroom this fall (beginning Sept. 1).
The school division, which includes Bow Island's St. Michael's School, has 5,100 students and saw an 88 per cent response rate to have children return to in-school learning.
However, there are the remaining 12 per cent-roughly 600 students- who have requested to have learning at home, says Ken Sampson, Holy Spirit's superintendent.
"At the same time, we are looking at connecting with all of our teachers by a way of a survey to find out how many of them have intentions of returning to teaching at school as per normal, or those for justified medical reasons would need to be providing learning at a distance or learning at home," said Sampson.
"Although the survey is not completed yet, we have probably 75 to 80 per cent of our teachers that have responded to that. We have a couple handfuls of teachers who are requiring because of some justifiable medical reason to not be returning to a conventional school setting. They would be in a position to provide learning for at-home learners."
Holy Spirit School Division is asking those students that choose to do at-home learning that they fill out an online registration form.
"We're probably around 450 of those 600 students, who have already done that," he said.
"Right now we're just awaiting the data that's coming from our teacher survey, so we can best match up the number of cohorts of students with an assigned teacher from the division."
The survey was released two weeks ago and will be left open for a while.
Then once all the data is in, the results will be shared with school administrators to best determine from the staff who will best serve that student learning at home.
The at-home learning will be all virtual.
"We'll have to adjust class timetables at school and then we determine who provides the at-home learning," said Sampson.
Sampson compared the emergency learning style from end of the last year to this year as "More intentional, robust. We're going to be following timelines and as such that mirrors what's happening in school."
The teachers are meeting by grade level to identify timelines and key learning outcomes that would be addressed month to month, he added.
"If there is transition time for students to come back into our schools, then the learning gaps are minimal," he said.
The at-home learning at Holy Spirit School Division is broken down into three components including direct instruction-the teachers would be providing to his or her classroom.
A second component is independent work where a follow up is done to the direct instruction that the teacher would have provided and depending on the grade level, an hour or two of working at home or with parental guidance.
The third component is where parents or students contact teachers directly to go into a smaller group of learning or individual attention time.
"We are kind of calling (those) office hours," said Sampson.
"But it varies from one school to another in terms of what it is."
The schools in the division will still be focusing on Five Core
"For our at-home learning, we're going to be really focusing on Five Core. Religious Education, English Language Arts, Mathematics, Social Studies and Science (clsses). Kindergarten to Grade 3 would be focusing on literacy, numeracy and infusing the Science and Social Studies as much as possible," said Sampson.
Sampson said if after a week or two weeks that the student realizes the at-home learning is going better than they thought and plan to move back to at-school learning, that parents get in touch with their school administrator.
"We're asking for a minimum of a month's notice," he said.