County of Forty Mile feeling encouraged after meeting with new Municipal Affairs minister
Posted on September 9, 2020 by 40 Mile Commentator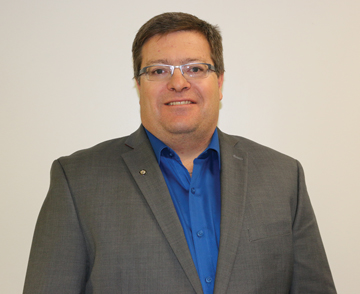 Steve Wikkerink
By Justin Seward
Commentator/Courier
County of Forty Mile Reeve Steve Wikkerink says he gives credit to new Municipal Affairs minister Tracy Allard for stepping into the public to hear first hand of what people are thinking and feeling after he attended the meeting in Lethbridge on Sept. 1.
"She came right away and was very open about it," said Wikkerink.
The issue she was opened about was the province's proposal to to change property tax assessments to help relieve the burden of struggling oil and gas companies.
The impact on rural municipalities could be significant as they could lose anywhere from six per cent in the first scenario to 20 per cent in the worst-case scenario in property tax revenue.
"She's from Grande Prairie, so her constituents were already starting to lobby her before she became Municipal Affairs minister," he said.
"She had a pretty good idea of what was coming and already what some of the push back was going to be like. The main message to us as is she is not going to try and push this forward. It definitely has to be pulled back in and let's take our time and make sure we do this right."
It has been 15 years since the last oil and gas taxation assessment was done, but she knew about the situation before she got position, he added.
"This was being pushed too hard, too fast," said Wikkerink.
"She had a lot of questions to her municipal affairs staff, wanting to know more history of the oil and gas- all the way back to Mr. (Premier Ralph) Klein- when he got the budget balanced. She was asking a lot of stuff her staff that they hadn't seen before. (It) sounds like she means business and definitely willing to listen to what we have to say."
There was a mention at the meeting by another municipal official that is this a taxation problem or is this a commodity problem.
"Meaning is oil and gas really in trouble because of the taxes they have to pay or are they in trouble because the commodities are in the tank?," said Wikkerink.
"The minister sat back and said 'That's a really good question.' I think as she visits with leaders across the province, as some of these different questions come up, she seemed to be taking a lot of notes."
The County of Forty Mile could lose $950,000 (eight per cent) in the first year and by year four up to $1.4 million if the assessment review proposal goes through.
If the county gets to $1.4 million, then the municipality will be forced to lay off one-third of its staff and increase the mill rate by 55 per cent.
Wikkerink says the minister is recommending to not having a set date for a decision, as she wants to collect more history information so that she can understand the industry better.
The deadline was initially set within the last week.