Another SE Alberta wind play approved by regulator
Posted on September 16, 2020 by 40 Mile Commentator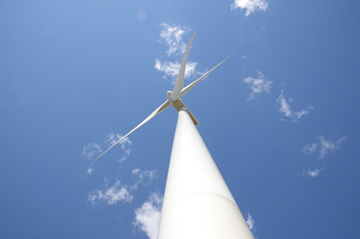 NEWS FILE PHOTO
By Collin Gallant
Alta. Newspaper Group
The third of three major wind farm projects announced last fall has been approved by Alberta's utility regulators.
Rattlesnake Ridge, a 28-turbine facility that would be built near the hamlet of Whitla in the county of Forty Mile, and related connection to the Alberta power grid was accepted by the Alberta Utilities Commission on Sept. 9.
That facility, capable of producing about 118 megawatts of power in peak conditions, would see towers spread across eight sections of land when developer, Berkshire Hathaway Energy Canada, completes the project, hopefully by late 2021. It is being built in partnership with British construction firm Renewable Energy Systems and would export power directly to the Alberta grid via a new substation and line.
When it was announced in October 2019, it joined a flurry of new green energy projects in the southeast Alberta totalling more than $600 million in combined construction value.
The expansion of Capital Power Whitla Wind farm and the Suncor-led Forty Mile Wind project were also announced that month.
Recent financial documents from Suncor suggest a new completion date for the "Granlea" first phase of the Forty Mile project.
That is pushed back to at least 2022 as the company rearranges capital spending priorities.
None of those new projects are part of the Alberta Electric System Operators green energy auction that say set prices for export power set in 2017 and 2018.
Capital power's Whitla Wind phase one was successful in the auction, but since then the Edmonton-based generator has announced work to nearly double the size of the 200-megawatt facility south of Bow Island.
County solar project
In a separate decision, Elemental Energy was success in obtaining permits for the Chappice Lake Solar project that it is proposing to build near Bowmanton, northeast of Medicine Hat.
That array would have a maximum capacity of 15 megawatts and has an initial completion date of December 2022. The company recently received permission to triple the size of its Brooks Solar facility, near that city.