Redcliff RCMP dishes out $1,500 in fines
Posted on September 30, 2020 by 40 Mile Commentator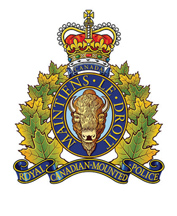 Alta. Newspaper Group
Redcliff RCMP have issued five tickets for distracted driving after passing motorists took pictures of a semi-truck rollover on Tuesday.
The accident, in the eastbound lanes west of Suffield, occurred during the noon hour after the transport truck blew a tire, say police.
The driver was sent to hospital in Calgary via the HALO Air Ambulance service with serious injuries.
During the investigation, police say, they observed numerous drivers slowing at the scene to take pictures while driving. A total of five tickets were issued, including one to a driver of a commercial vehicle for distracted driving. The penalty is $300.