Habitat for Humanity Medicine Hat to break ground on build
Posted on October 20, 2020 by 40 Mile Commentator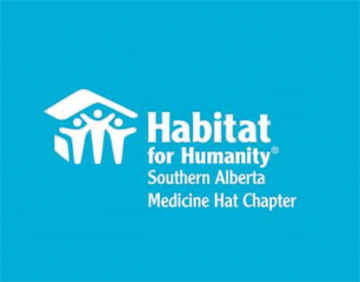 Habitat for Humanity Facebook Photo
By Justin Seward
Special to Habitat for Humanity
Habitat for Humanity Southern Alberta-Medicine Hat Chapter will be officially breaking ground on its first build since 2012 on Oct. 23.
"Since 2018 we have been recruiting families, which was a difficult process," said Annette Fahselt-Andreas, Medicine Hat Chapter's construction chair.
"We had the highest intake out of any other area as for people applying. We finally qualified two families at the end of 2019."
The build was supposed to start in the spring, but COVID-19 hit and everything was shut down.
"In the spring we already had Mulder Builders as our contractor, and then everything went on hold," said Fahselt-Andreas.
"It was just a couple of weeks ago we got the green light and do the build again."
Fahselt-Andreas described the search for families as "frustrating."
"It seemed like we'd get a family qualified and something would come up that would disqualify them and there is a lot of stigma around our builds as well. So that was kind of a hurdle for us to get passed," she said.
She says the stigma is where people think the organization gives away homes to people that are living in poverty and in fact that is not what Habitat for Humanity does.
"This has been extremely exciting for us," said Fahselt-Andreas.
"It's been a lot of hard work. A lot of hours went into finding these families and organizing the build. We've had a lot of community support. We've had a lot of help from a lot of media, helping us get the word out. We're ready for the build and so are the families."
The utilities and basement were being dug out last week.
The build is a 2,524 square foot two-storey duplex located at 5238 and 5240 Southlands Drive.
The ground-breaking ceremony will be at 11 a.m. on Friday.
Construction will last 10 months.