Bow Island Legion to continue Poppy Campaign for 2020
Posted on October 28, 2020 by 40 Mile Commentator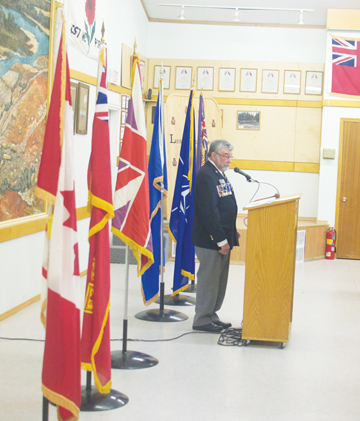 By Justin Seward
Commentator/Courrier
The Bow Island branch of the Royal Canadian Legion will kick off its annual Poppy Campaign on Oct. 30.
Friday marks the start of poppy sales in town leading up to Remembrance Day on Nov. 11.
"What we've done is we're going to distribute a few boxes around town," said Gordon McCormick, Legion president.
"We're not having an all out campaign this year because people haven't stepped up and that's the gosh honest truth."
McCormick says if the businesses weren't hesitant with having the box, there was no problem, but if they were a bit hesitant then "OK we'll skip it this year."
There will be seven boxes going out in Bow Island and one in Burdett.
The Bow Island Legion has never had its members go out with poppy boxes and receive donations.
McCormick is still awaiting a decision from the schools to see if poppy boxes can be placed in the buildings.
"Just to make sure that people still realize that even though we're not open, we're still viable and still honor the people that got us to this point," said McCormick, on the importance of still participating in the Poppy Campaign.
The donations are split between the community and the Royal Canadian Legion Alberta-NWT command.