Irvine Minor Hockey excited to hit the ice again
Posted on October 28, 2020 by 40 Mile Commentator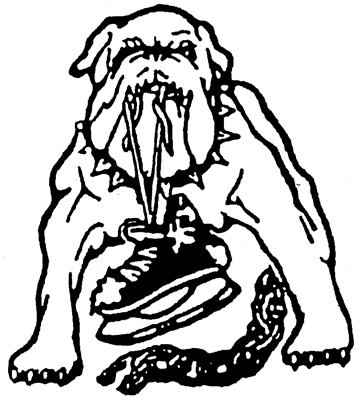 By Justin Seward
Commentator/Courier
While Irvine Minor Hockey players have been practicing with their respectable teams since mid-September, a sense of excitement has been building among all the Bulldogs on hitting the ice again.
"We basically followed Hockey Alberta and did what we called them (as) prep skates," said Sheridan Siewert, Irvine Minor Hockey president.
"We started some prep skates in early September and now we're getting to the point of finalizing rosters now."
The U11 and U13 teams suited up to played Redcliff in exhibition game on Oct. 17.
"It was really good," said Siewert of seeing teams play games.
"We've been skating. We've been doing the prep skates approximately a month and to get some form of competition via that it's just being exhibition, was exciting for the kids to play in. It gave it a little bit of a feel that hockey was indeed back for those kids."
Spectators and players alike will notice new safety protocols at the Irvine Sports Complex when they walk in.
Changes include limiting the amount of spectators in the facility to 150, the time allowed in the dressing room for players has been reduced- which allows the player to tie and untie their skates and leave the room.
"There have been a few protocols in place basically to limit the amount of people that are in the facility itself and limit the crossover between teams in the facility," said Siewert.
"We're trying to keep teams relatively isolated to themselves."
Due to smaller teams, the amount of players on the ice protocol does not impact Irvine Minor Hockey.
Parents and kids alike are doing what it takes just to start playing hockey, he said.
"We realize that it was a big thing for the kids to get out and get that exercise and be in that social environment with their peers," said Siewert.
"It's been a bit of an adjustment period, but it's been overwhelmingly positive, knowing what's at stake, everybody is doing their best to follow protocol, knowing that it's ultimately best for the kids and everybody that's going to be at the facility."
Irvine Minor Hockey had been working with Hockey Alberta all summer on the protocol process that included multiple texts and emails sent back and forth as well as Zoom meetings and conference calls.
"We had a lot of guidance from Alberta Health and Hockey Alberta. They have been significant in getting things put together so we have the proper tools in place that we can safely start playing again," he said.
Most of the Irvine teams will be a part of a "pod-play" where teams will be placed in a pod or cohort and play in a round robin format for a couple of weeks before taking 14 days off.
The players will be practicing in isolation for those two weeks.
Then if all the games go well, then those teams will placed in another pod with two new teams.
"It'll be kind of more on the CAHL (Central Alberta Hockey League) to do the scheduling and determine what teams are part of what pod ," he said.
Sievert says one factor will be geography and keeping teams as close to home as possible.
There will be no tournaments played this year as per Alberta Health and Hockey Alberta orders.
Irvine's CAHL teams will be placed in pods for games starting Nov. 6.
The schedule for the teams who participate in the Medicine Hat city league is being finalized.
The Sports Complex's lounge is open and the concession will be closed for this year as of last week.