Redcliff to get railway safety decals at crossings
Posted on November 3, 2020 by 40 Mile Commentator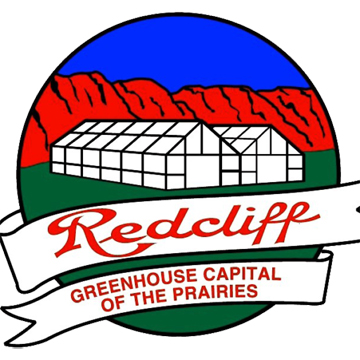 By Justin Seward
Commentator/Courier
Redcliff town council voted in favour of sticking two Look. Listen. Live. decals on the pavement at the railway crossings in town at their Oct. 26 meeting.
It was back in 2018, that Operation Lifesaver partnered with HUB Surface Systems to launch the Look. Listen. Live Community Safety Partnership Program.
The program allows municipalities to work on preventing railway-crossing incidents by installing decals on the pavement near selective crossings in their communities.
Town council initially requested administration at the Sept. 28 council meeting to bring back more information around the costs and the application for the decals.
"What they were doing is every community could get one for free," said Redcliff Mayor Dwight Kilpatrick.
"What we did is we asked administration to look into what the cost would be if we wanted more because truly we do have a couple of crossings in town. They came back with approximate numbers and we just said let's take the one free one and buy one. That way Broadway Avenue and Mitchell Street will have one."
The town will have to consider an additional decal at a size of 3'x3' fo r$350 or a 4'x4' decal for $400.
''Well they're just a reminder to people walking across the tracks that you have to look," said Kilpatrick.
These safety signs do play an integral role in the community after a recent local area tragedy and close calls.
"We don't have to look too far to know that just a couple of years ago there was a girl in Bow Island that got hit by a train and sometimes kids don't pay attention," said Kilpatrick.
"We had some near misses on the highway crossing Broadway Avenue just this year. If they're there, they may make somebody looking at the ground while they're walking, they might look up, that's all we can hope for because both crossings have arms, lights and bells."
Kilpatrick anticipates the decals will be on the pavement in 2021.
Brief:
Eastside sanitary sewage tank project
A project that was approved by the town a while ago will see an extension of the line.
The Eastside Sanitary Sewer Surge Tank project will see three off site levy projects, including the Ninth Avenue sanitary sewer tank trunk, sanitary trunk replacement and downstream capacity upgrades.
The projects will complete the sanitary sewer for Ninth Avenue SE.
"We had quite a few citizens ask if we were finally going ahead and building that road through there. No we're not," said Kilpatrick.
"We're just putting the sanitary in place and that should be done this fall, early winter. Then next spring is when the attenuation tank will go in."
White Fox Group Ltd. has all the material to install the sanitary.
All of the sanitary manholes and pipe material has arrived. The sanitary man is being installed from Boundary Road SE to Ninth Avenue SE.
The new sanitary main is scheduled for this completion this year, but is weather dependent. The surge tank material is expected on site in 2021.