British army to take another year off from Suffield tank training due to COVID
Posted on November 17, 2020 by 40 Mile Commentator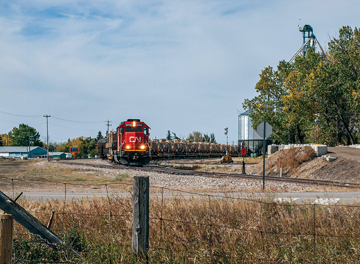 File photo
By Collin Gallant
Alta. Newspaper Group
CFB Suffield will miss a second year of British tank training in 2021, top Canadian base officials confirmed Thursday.
Commander Lt. Col. Troy Leifso made the announcement during a video conference on Thursday with local political and business leaders.
He said uncertainty over COVID has led the U.K. Ministry of Defence to schedule domestic training in the New Year, but Leifso expects training in southern Alberta to resume the following year.
"They can't afford to lose a second training year, but there are plans to be training here in 2022," said the commander of CFB Suffield, which has seen 5,000 to 10,000 troops arrive each summer for decades.
The 2020 deployment was scrubbed when units were redeployed domestically in the United Kingdom to help support health authorities.
That was another economic blow in the pandemic to the local retail and hospitality sectors.
As well, the U.K.'s Ministry of Defence is currently contemplating a major review of spending and priorities, including the potential of winding up it's armoured capabilities.
The results haven't been made public, but Leifso said not too much should be made out of larger than usual movement of vehicles off the base this fall.
That is related to moving the Challenger II tank training fleet from Suffield to England, where training will begin in February, most likely at Salisbury Plain.
Leifso was speaking at an annual "Leadership Luncheon" program that is put on annually by the Medicine Hat Chamber of Commerce, and includes regional political representatives.
He said the base is functioning well, including the defence research facility located at the base 40 kilometres northwest of Medicine Hat, which is performing research and testing things like mask effectiveness related to the COVID effort.
"They are continuing to do great work," he said, adding that Canadian Army officials are contemplating local armour training next summer – moving exercises the usually occur at CFB Wainwright – but Leifso said the idea is only being considered and nothing is final.
About 800 Canadian personnel and civilian employees are located at CFB Suffield, and BATUS maintains a permanent staff of 250.
In October, a column of personnel carriers headed north to be loaded at Rail facilities in Oyen, for shipment back to the U.K. via the Port of Montreal. Some tanks remain at CFB Suffield, he said.