County of Forty Mile placed under enhanced COVID-19 category
Posted on November 17, 2020 by 40 Mile Commentator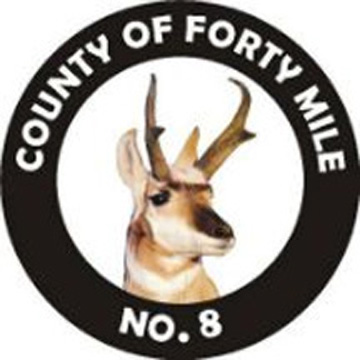 By Justin Seward
Commentator/Courier
New health measures came into effect on Nov. 13 as result of the increase in COVID 19 cases across Alberta.
The County of Forty Mile's zone includes Bow Island and Foremost and has been placed under the enhanced category.
The enhanced category requires enhanced public measures to control the spread and informed by local context.
The additional measures includes voluntary measures of no social gatherings inside your home or outside of your community , a limit of three cohorts that includes child care, mask use encouraged in all indoor work places, employers in office settings are required to reduce employees in the workplace at one time and faith-based groups cutting down to one-third of its capacity.
Mandatory measures include restaurants and pubs to stop liquor sales by 10 p.m. (Nov. 13-27), weddings and funeral services putting a cap on attendance at 50 people and a 15-person limit on family and social gatherings.
"The short of it is that the County is in full support of the
restrictions which have been in place for many months, as well as the
enhanced measures the province has announced for that category and
hope that our residents feel as strongly as we do in doing their part
to limit the spread in our community, the province, and the world.
Everyone has a role to play," said Stewart Payne, the county's director of emergency management.
The County of Forty Mile has 28 active cases and is classified under the enhanced category because the municipality had 10 active cases and more than 50 active cases per a 100,000 population.