Christmas season reminders from the Bow Island RCMP
Posted on December 8, 2020 by 40 Mile Commentator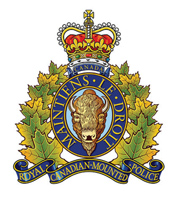 Now that we are into the Christmas season everyone is reminded that although we have many restrictions due to Covid-19, impaired driving still happens.
1) Why is impaired driving dangerous?
• Drugs and alcohol impair your judgment and reaction time.
• Collisions involving alcohol and/or drugs are a leading criminal cause of death in Canada. During the holidays, it becomes an even greater concern on Alberta roads and highways.
• In Canada, studies indicate that drugs, either alone or in combination with alcohol, are found in over 30% of fatally injured drivers. (Alberta Transportation 2015)
2) What measures can Albertans take to prevent impaired driving?
• Impaired driving, whether by alcohol or drugs, is always a preventable crime.
• Plan ahead – if you know you'll be drinking, know your limits and stay within them.
• You can plan a safe ride home before heading out. Take a taxi or public transit home, or enlist someone to be a designated driver.
• Telling a family member, friend, or co-worker that they are in no shape to drive can be a difficult thing to do. There are numerous steps that you can take ahead of time to ensure they get home safely if they have been drinking or taking drugs.
• Taking someone's keys away is sometimes the best option.
• If the impaired person doesn't listen to you, make sure their passengers do.
• If the driver doesn't listen, do the right thing and call 911.
• If you see an impaired driver, pull over and call 911.
3) Is it true that driving impaired by cannabis is less dangerous than driving impaired by alcohol?
• Impairment by drugs and/or alcohol results in a shorter attention span, an altered perception of time and distance, slower reaction times, and increased weaving over lane markers.
• Driving while impaired by cannabis is not safer than driving while impaired by alcohol. Research is clear that both cause impairment.
• Alcohol and cannabis used together have a greater impairment effect than either one of the substances on its own.
4) Can prescription drugs impair drivers?
• Prescription and over the counter drugs can impairment and affect your ability to drive.
• Using alcohol while taking medications can increase your levels of impairment dramatically.
• If you are on prescription medicine, speak to your pharmacist about how your medication impacts your driving ability – especially, if it is combined with alcohol or other drugs.
Mandatory Alcohol Screening:
• Mandatory Alcohol Screening (MAS) is considered to be one of the most significant public safety tools available to police and has been internationally credited to reduce the incidence of impaired driving.
• MAS is a quick and effective way to increase police detection and removal of impairment on the roads, conducted in a non-discriminatory manner, with a minimum level of intrusion and in the shortest possible time for motorists.
Government of Alberta Bill 21:
• Effective Dec. 1 2020, Alberta's impaired driving laws have changed under Bill 21.
• The Government of Alberta has introduced a new Immediate Roadside Sanction (IRS) program with more immediate consequences for impaired drivers on our provincial roads.
• The provisions of Bill 21 will better assist RCMP in detecting and apprehending more impaired drivers.
• The IRS also eliminates lengthy court procedures, freeing up members to deal with other criminal activity, detect additional impaired drivers, and ensure communities are safe.
Alberta Transportation impaired driving facts:
• Over a ten-year period, from 2008 to 2017, 574 people died in Alberta in collisions involving a legally impaired driver and nearly 8,000 were injured.
• On average, over 5,000 people were convicted of impaired driving in Alberta each year over the last five years.
• In 2017, one in ten drivers involved in a fatal collision was legally impaired at the time of the crash.
• Cannabis can negatively impact one's ability to drive, as it reduces many cognitive and visual skills, such as tracking, reaction time, visual function, concentration, short-term memory, and divided attention.
• According to Health Canada's 2019 Canadian Cannabis Survey, 26% of people who had used cannabis in the past 12 months reported they had driven within two hours of using cannabis, and 43% of those respondents did so within the past 30 days.
Bow Island/Foremost detachment and the County of 40 Mile received 60 calls for service during the month of November. Twenty-seven tickets were issued, along with several warnings.
Everyone is reminded to keep their property locked up and to report any suspicious activity. Many of your calls have greatly assisted us in solving a number of rural crimes this past year.
The Bow Island Detachment is currently under renovations therefore we are working out of Redcliff.
For Criminal Record Checks, Traffic collisions please send all your information through RCMP.KBowIsland.GRC@rcmp-grc.gc.ca.
Please remain safe and healthy!
Remember to call 403-545-2100 to have your local police dispatched.
Until next time.
Sgt. Neil BAILEY
NCO/ic Bow Island/Foremost RCMP.