Barnes saw progression with the provincial government in 2020
Posted on January 5, 2021 by 40 Mile Commentator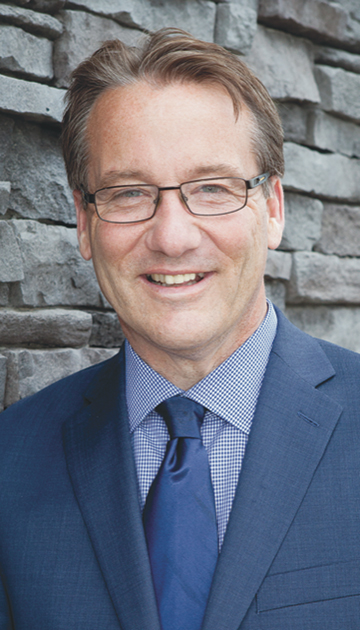 By Justin Seward
Commentator/Courier
Cypress-Medicine Hat MLA Drew Barnes thinks the government had started to signal things in 2020 that need to be done so the province can be the freest and most prosperous place.
"The corporate tax cut down the road will pay off dividends to attract investment and attract jobs," said Barnes.
"They've signalled that the cost of Alberta government is far too high compared to other jurisdictions. It's well known that Alberta government spends 20 per cent more per capita than any other province and that can't continue."
Barnes gives the UCP government credit for their COVID-19 response.
"I give the Alberta government some credit for keeping Alberta a little more open than other provinces and allowing more freedom," he said.
"They've also invested heavily in testing."
The provincial government was able to continue some infrastructure projects during 2020.
"The government has put some more money into irrigation ($815 million) which will certainly help us down here where water is at a premium," said Barnes.
"The commitment to do something on Highway 3 is good-although more has to be done. The government has had some desire to make things happen. But again, I think you know most of the people down here are hoping that this is just a start and the government will find some real ability to spend less to get taxes lower."
Barnes also had gone to bat for HALO and did request to government to give the air ambulance $1.6 million a year for operations.
Moving ahead into 2021, he would like the government to explore more irrigation opportunities in southern Alberta .
"It's good to expand the ones we have, but we also have to look at more opportunities for agriculture," he said.
Barnes says the government has to do more with their Canadian partners with Ottawa to get resources moving, to get pipelines and free trade.
He would like to see Alberta get back to a vibrant economy and freedom as quick as possible and the government get their spending inline.
"Once spending is inline, I'd like to see the government eliminate our two per cent provincial small business tax," he said.
His hope is the provincial government will strengthen and support the proposed property rights bill he has on the floor. If the bill is passed, it would allow all property right owners full and fair compensation and access to courts if they need to appeal the government's decision to do an expropriation of some kind.